HIGHLIGHTS FROM OUR LATEST DEALS, INVESTMENTS, INSIGHTS, EVENTS AND NEWS
GP Bullhound News H1 2022.
August 22, 2022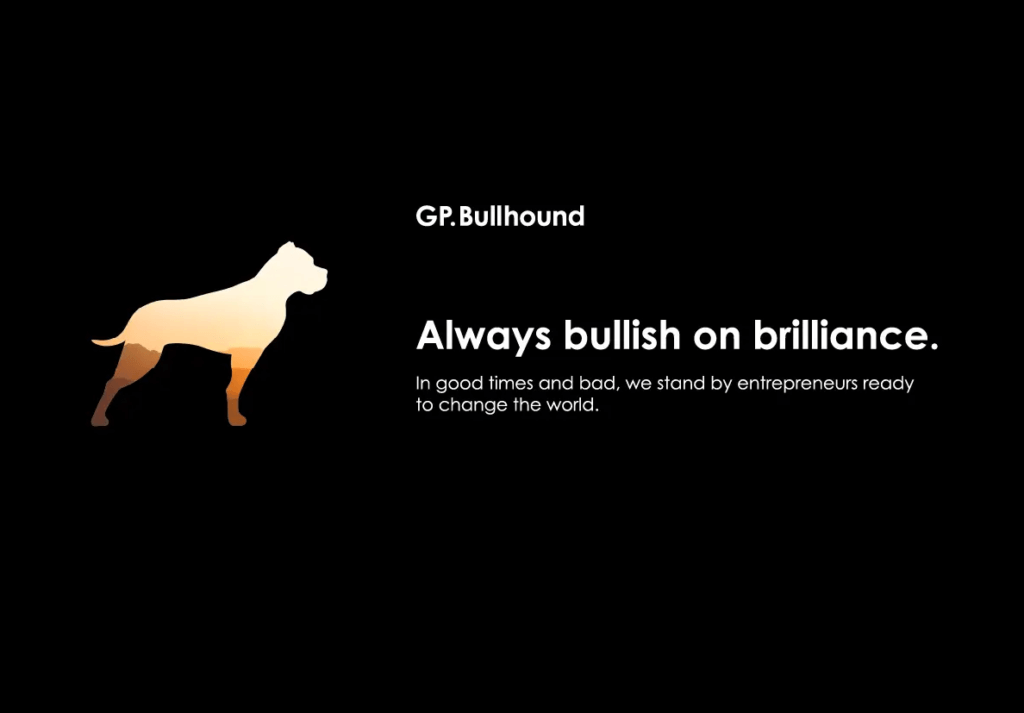 22 August 2022 - In a year of many changes, challenges, and exciting new projects, we are thankful for all the achievements of our global team, and proud to support the entrepreneurs and investors that sit at the very heart of our future technology.
Despite market volatility, GP Bullhound continues on its growth path. Since the start of the year, we have launched our €200m SPAC on Euronext Amsterdam, closed 25 deals, opened new offices in Luxembourg, Zurich and Malaga, and reached €1bn of assets under management. We are also very proud to have been joined by more than 60 new team members this year, across our 12 global offices.
Read on for our latest deals, investments, insights, events and news.
Investment Banking
Our global team of dealmakers has closed 19 transactions YTD for technology category leaders in the Software, Fintech, Digital Services, Digital Media, and Digital Commerce sectors.
Recently, GP Bullhound acted as exclusive financial advisor to EcoVadis and its shareholders, on the largest equity fundraising for a sustainability data SaaS company to date, with a $500m global equity investment round led by Astorg and General Atlantic.
Read more on our recent transactions here.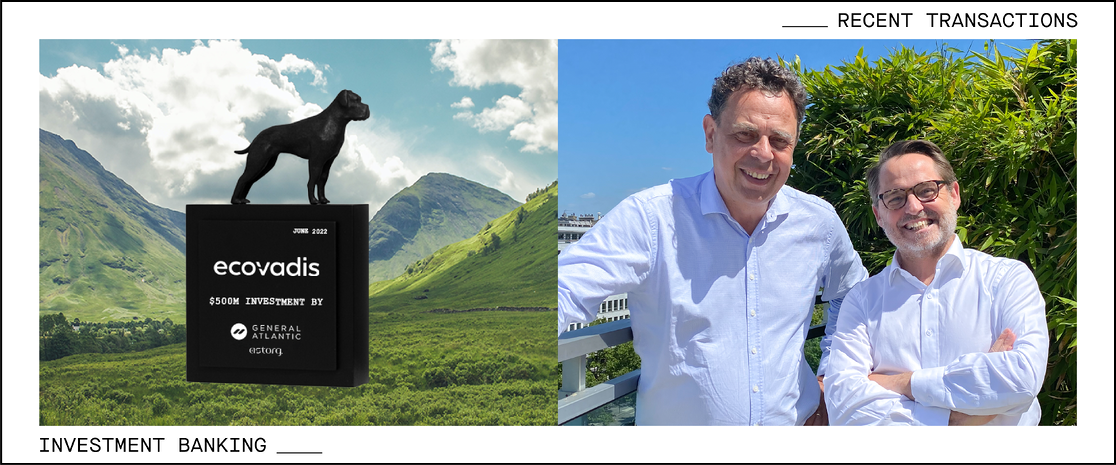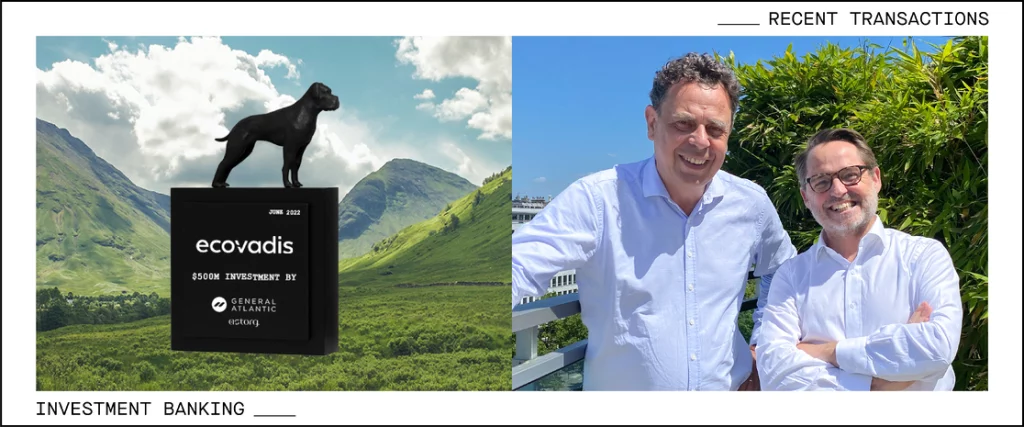 Investment Management
Following the final close of Fund V, oversubscribed at the hard cap of €300m, and a new investment in Typeform, GP Bullhound's Investment Management team is now introducing our new flagship Fund VI. The new fund is now live following strong interest from investors worldwide and will continue to be open to friends of GP Bullhound until year-end.
With a concentrated portfolio based on long-term value creation, deep sector knowledge, and a risk reduction investment strategy, our public equity funds GP Bullhound Global Technology Fund and Global Esports Fund continue to perform, despite a rough market.
Read more on our funds and recent investments here.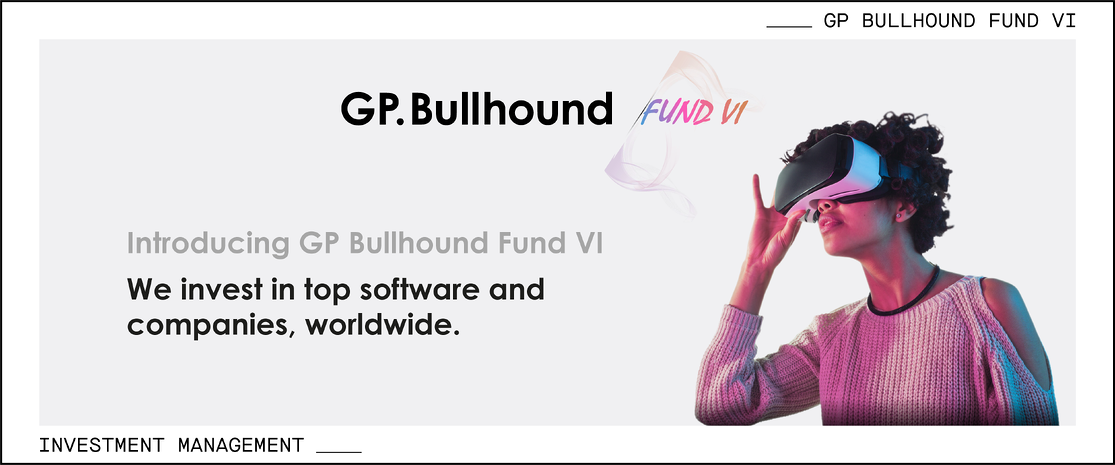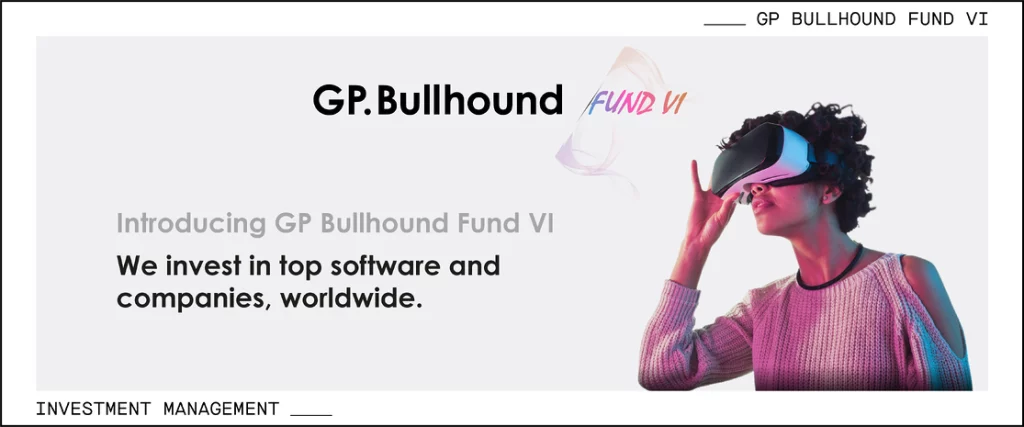 Insights
Presented in exclusivity at Vivatech in Paris, our 2022 Titans of Tech report revealed another record year for European tech, reaching 283 unicorns with a cumulative value creation of over $1tn.
In our Q2 2022 sector updates, we highlight the CEOs and key market trends we see in the Software, Digital Services, Fintech, Digital Media and Digital Commerce sectors.
Access our latest insights reports here.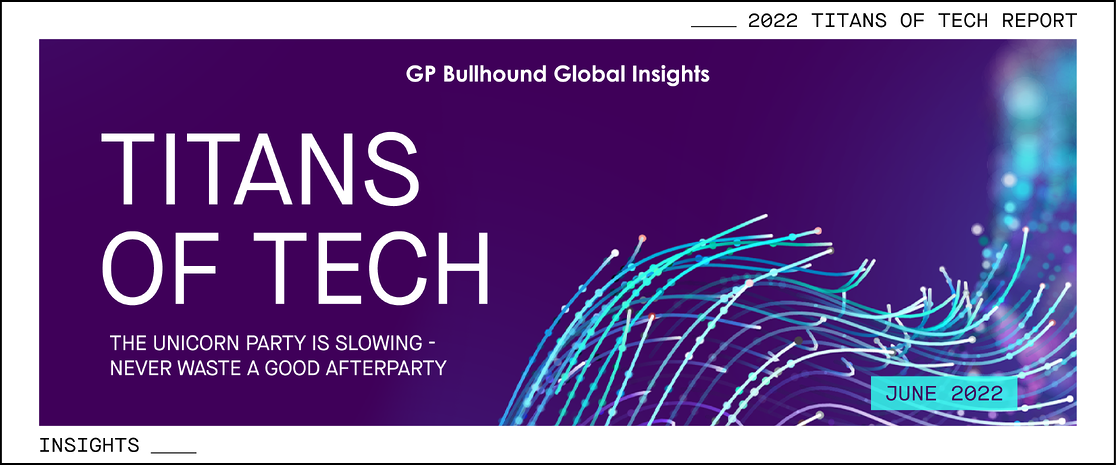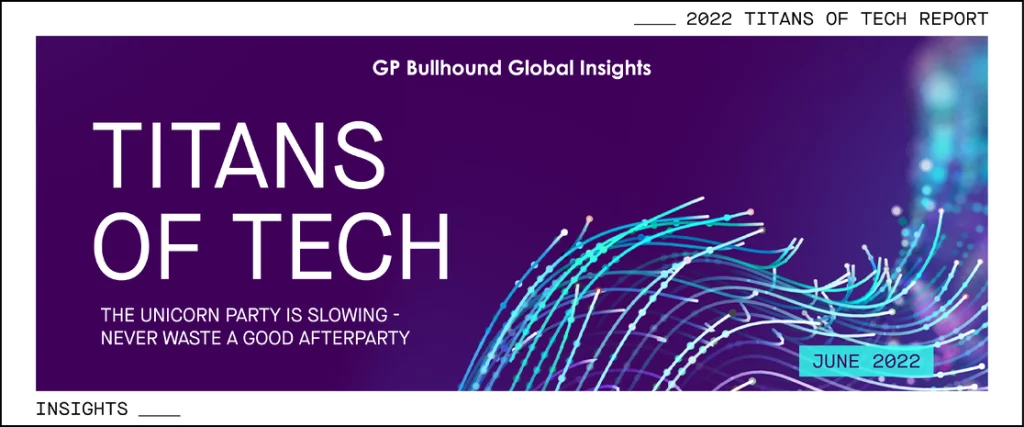 Events
Our Events and online Webinars continue to gather thousands of you regularly to share ideas and insights. Recently, our three co-founders shared in a global webinar GP Bullhound's 10-year strategy and vision.
Last June, our annual Northern Tech Awards in Manchester celebrated the thriving tech sector in the North of the UK. And we look forward to celebrating the 20th anniversary of our Investor Allstars Awards on 6 October in London.
View our webinar recordings and upcoming events here.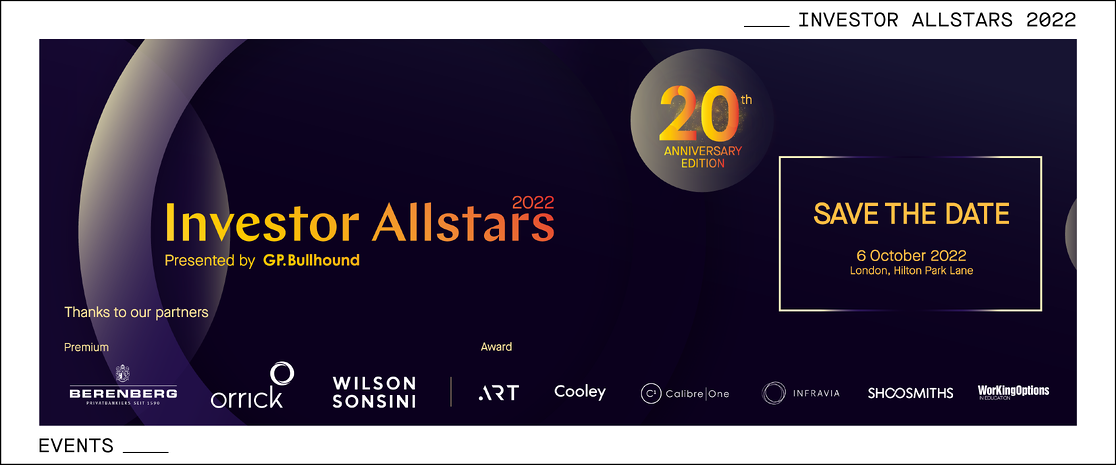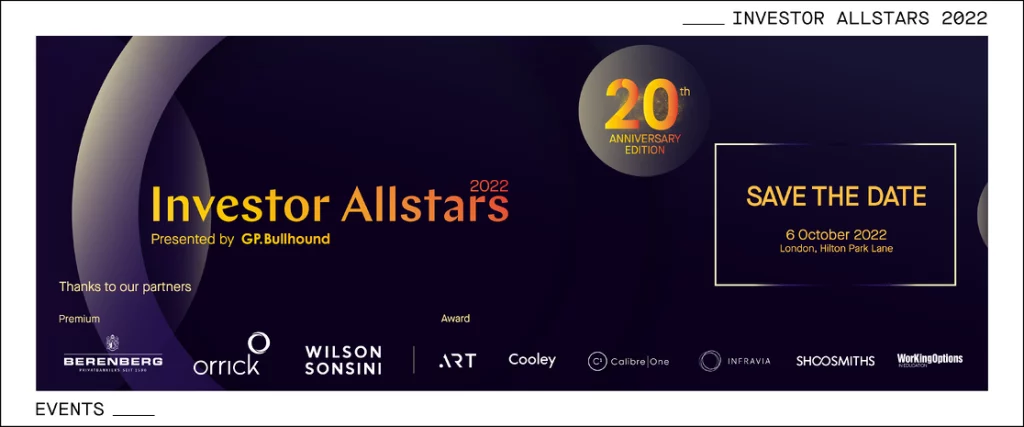 Team
With now 180 staff members of more than 40 nationalities, spread across our 12 offices, our global team is growing at a fast pace. We are constantly on the lookout for talented individuals to join our global team of Bullhounders.
Our newly opened center of excellence BULLHUB welcomes up to 50 of the best minds in software, data science, research and design from all over the world, to Malaga, Spain.

Visit our career page to view our current job openings.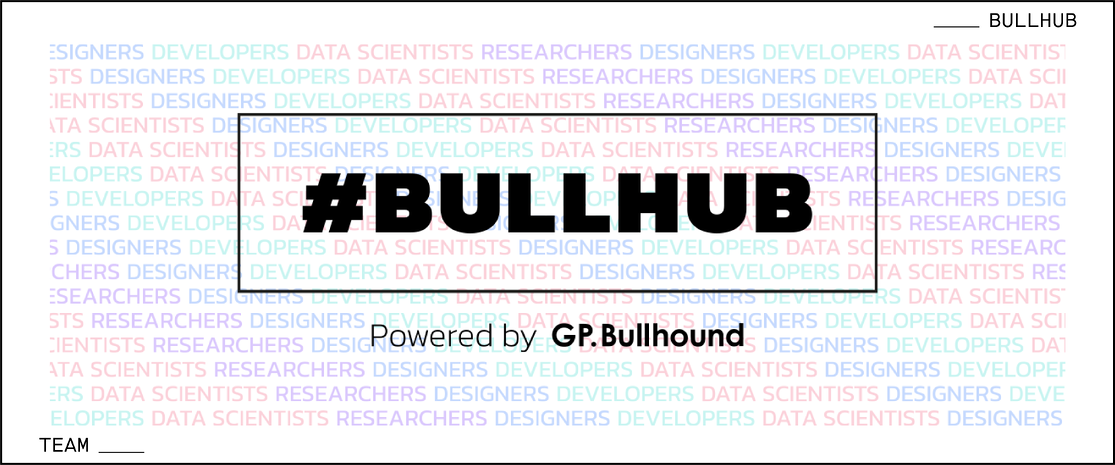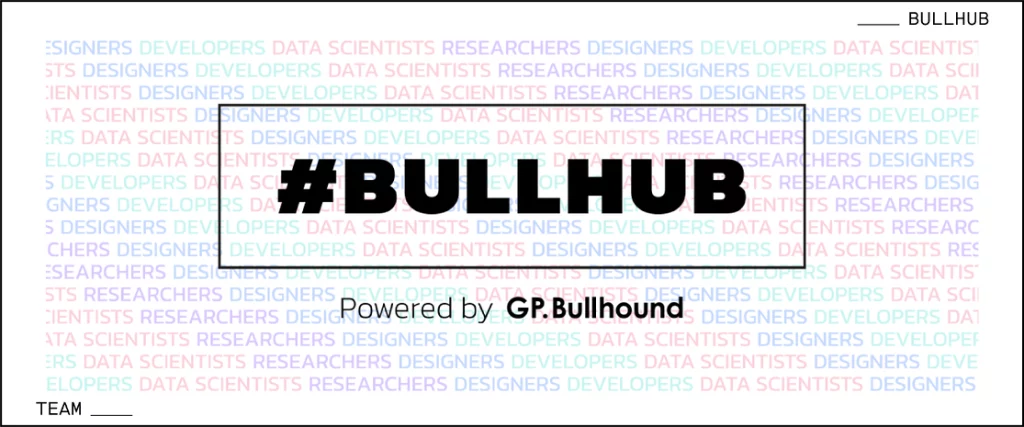 Impact
Recently awarded a Gold Ecovadis rating, and part of the LFCA network, corporate responsibility is of great importance for us. We support a variety of projects and humanitarian initiatives to help people and the environment around the world.
In celebration of Earth Week, our teams participated in volunteering efforts and activities around the world, to give back to local communities.
Read more about our CSR activities here.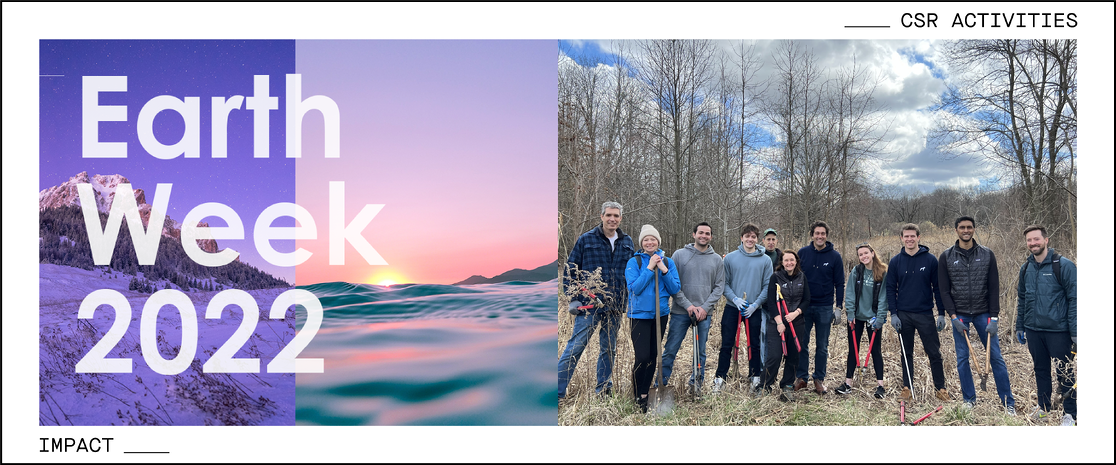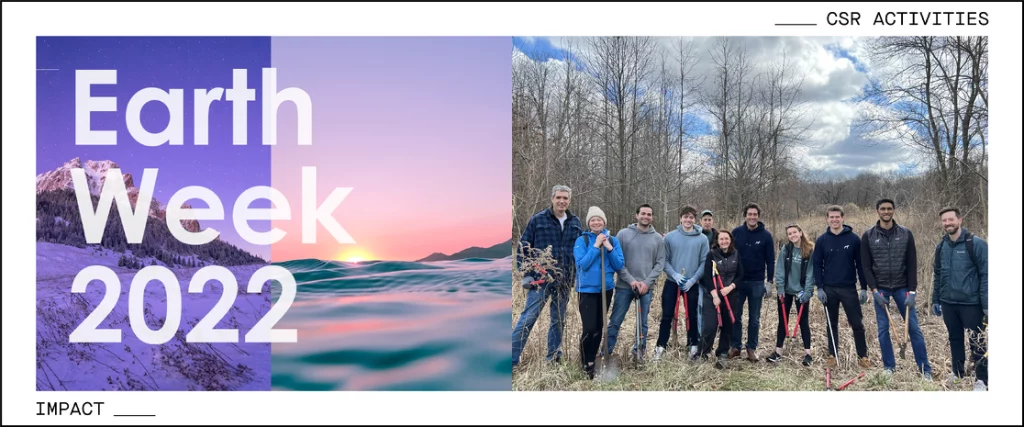 Meet GP Bullhound at IPEM
Meet our team at the next edition of IPEM, the largest European private capital conference, taking place on 20-22 September at Palais des Festivals in Cannes. We look forward to seeing you there!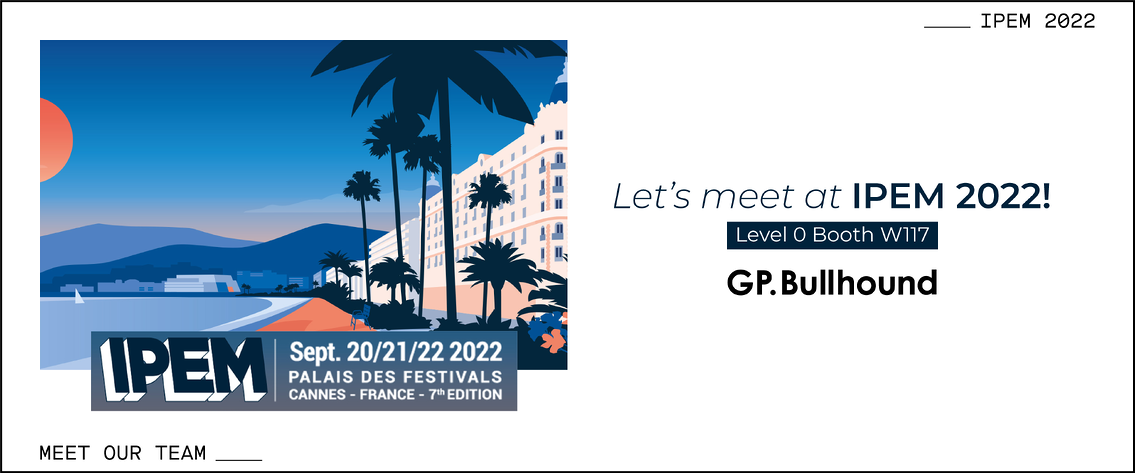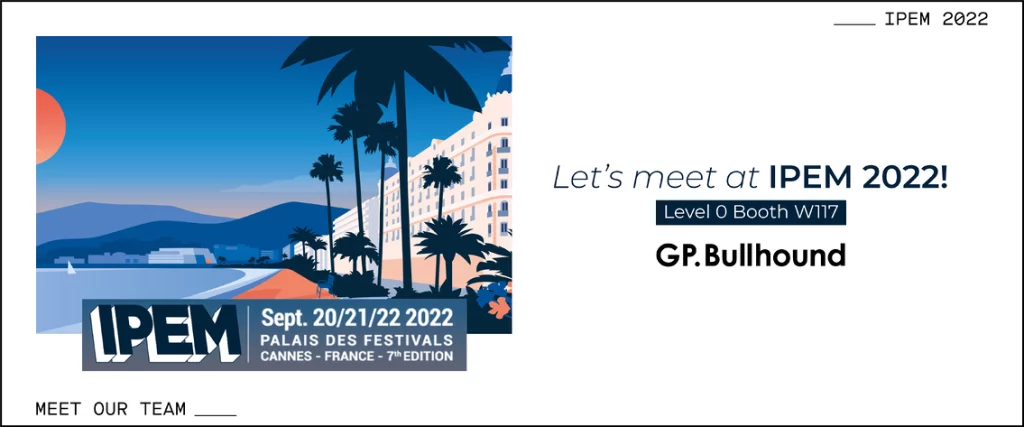 About GP Bullhound:
GP Bullhound is a leading technology advisory and investment firm, providing transaction advice and capital to the world's best entrepreneurs and founders. Founded in 1999 in London and Menlo Park, the firm today has 12 offices spanning Europe, the US and Asia. For more information, please visit www.gpbullhound.com.
Enquiries:
GP Bullhound Investment Banking team: investment.banking@gpbullhound.com
GP Bullhound Investment Management team: irinfo@gpbullhound.com
GP Bullhound Events team: events@gpbullhound.com
GP Bullhound Insights team: insights@gpbullhound.com
Other enquiries: marketing@gpbullhound.com
Subscribe here to receive our next newsletters directly to your inbox.