THE VIEW FROM CALLUM STEWART, ANALYST AND ANNIKEN ENGELSEN, ESG & SPECIAL OPERATIONS COORDINATOR, GP BULLHOUND
It's time to separate E from SG.
July 04, 2022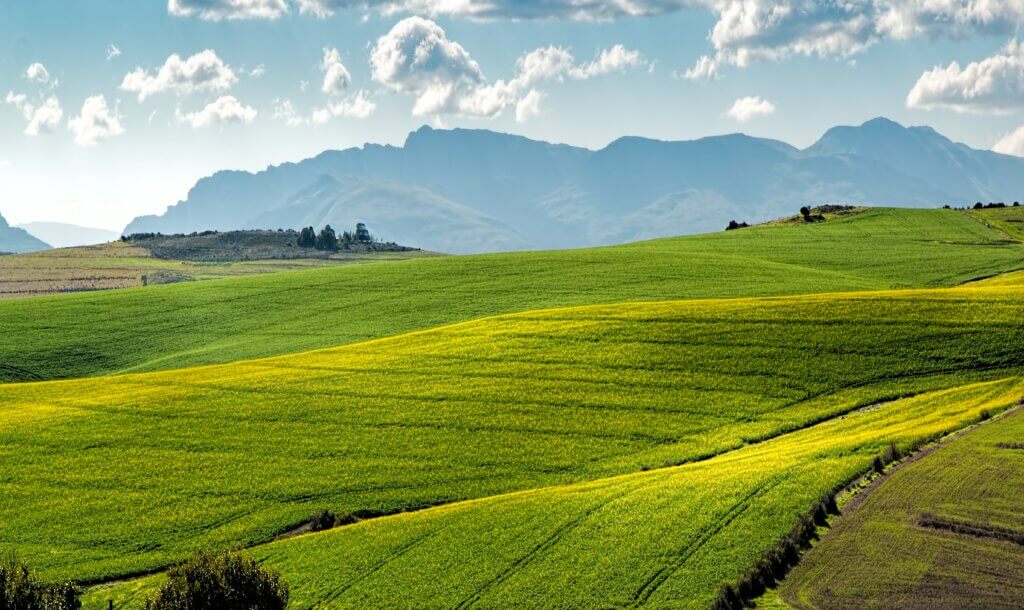 4 July 2022 - ESG article on the topic of sustainable investments, standardised reporting and environmental concerns written by GP Bullhound staff Callum Stewart, Analyst, and Anniken Engelsen, ESG & Special Operations Coordinator.
State of play
The world has reached a 1.1°C temperature increase since the Industrial Revolution and is on track to exceed 1.5°C by 2030 (the max temperature increase per the Paris Agreement). To stay on the 1.5°C trajectory, the UN Environment Programme (UNEP) says that annual global emissions will need to be reduced to 25 gigatonnes by 2030 (36.4 gigatonnes in 2021).
What higher temperatures mean for the planet:
Water stresses to increase; today, four billion people experience severe water scarcity for at least one month per year and that is set to rise, according to UNICEF.
This would drive increased climate migration, with large numbers set to be forced from their homes as drought and food shortages increase.
As low-income countries are disproportionately affected by climate change, inequalities are likely to expand.
A break in consumer trust can be worse than having no environmental policy at all.

– Forbes
People's environmental concerns have steadily grown since the 1990s, and the public is becoming savvier in seeing through greenwashing. Investors are feeling pressure from important stakeholders, with many banks reporting ESG as the most important point for their clients.
This is not only from an altruistic point of view – according to MIT Sloan, 'clean tech' has outperformed 'dirty tech' and as the systemic risks from climate change become more apparent in the news every year (forest fires, droughts, etc.), the sheer size of the economic opportunity becomes even more obvious. Money Marketing states that ESG funds currently account for 10% of worldwide fund assets, and the pressure to converge to more sustainable finance is intensifying with ESG assets under management (AUM) expected to reach £40tn by 2025.
Demographics is a major growth driver: ESG is at the forefront of young investors' minds and female investors of all ages list ESG as one of the most important considerations that they make when assessing investments. Moreover, the Centre for Economics and Business Research expects 60% of UK wealth to be in the hands of women by 2025. Despite this demand, the two demographics have reported a lack of understanding of investment products, especially those in ESG, and better education and reporting are a necessity for them to deploy capital more effectively and in line with their values.
Sustainable investing
Counterintuitively, as the number of investment offerings branded as 'sustainable' or 'impact' grow, so too does the general dissatisfaction with the metrics. The phrase ESG has been semantically criticised, allowing companies to dilute their efforts versus the former name 'sustainability.'
As an example, Blackrock has been one of the most vocal proponents of ESG investing, yet it rarely voted for ESG-related shareholder proposals until 2021 (81 out of 172). It recently stated that these proposals were becoming too prescriptive and constraining and that it will not be able to vote for many more. Another example is Volkswagen. The company strongly promotes its ESG credentials; however, according to The Financial Times, VW chief executive Herbert Diess is keen to re-enter Russia "regardless of the state of Ukraine's Nationhood."
Markets are looking for a more honest, realistic response to climate change. Investments in fossil fuels are still required to ensure a smooth transition to the new future, as shown by Carlyle actively looking for opportunities in oil and gas. However, according to the Financial Times, the company says it will use this opportunity to put pressure on its portfolio companies and promote collaboration between them to ensure that they are using more sustainable and lower-impact operations.
Nordea AM goes further – it has dismissed the notion that true ESG investing is about cherry-picking sustainable companies and believes that real impact comes when investors force companies to become greener. Money Marketing states that for investors to enact meaningful change, they must actively pursue companies that are essential to our current and greener future way of life (e.g., copper mining – required throughout the full electrified system, from solar cells to batteries).
The need to improve these resource-intensive companies is even more pressing as half the world's GDP is reliant on nature and its services, as said by the World Economic Forum.
"Nature-positive transitions could generate £8tn of annual business value worldwide"

– World Economic Forum
The issue is accountability, and a lot of these developments and requirements cannot be captured in the current investment process. Although the opportunity is significant, it requires patient capital, away from worries about liquidity and quarterly performance. For that movement, investors need to quantify in a scientifically sound, transparent, and reliable way their exposure to risk, return, and impact.
What is being done
COP26 saw a concerted push for standardised reporting. Many ESG frameworks have emerged for companies to declare and highlight their metrics within this space. The first was from the World Economic Forum which partnered with the Big 4 to draw up standardised measurements of 22 metrics that companies can then report their results for the new 'Stakeholder Capitalism'. However, the lack of implementation of globally standardised metrics has seen increased demand from investors for data, which has led to index agencies creating their own rating systems.
Regulations are starting to come into play across the world with varying levels of success and implementation. The SEC will require all companies with revenues greater than $75m to report emissions from their 2023 results. Europe has committed to being the first climate-neutral continent by 2050, which includes a large scope of measures and is expanded to areas such as biodiversity requirements. It requires companies with over 500 employees and a turnover of more than €40m to report their sustainability metrics in a standardised way – and has led to fund classifications (articles 6-8 SFDR).
More niche funds are being created where the purpose and therefore accountability to investors is more obvious, and many firms have launched biodiversity-focused funds. The Paulson Institute expects this to grow by more than 20x in AUM by 2030.
The problems
ESG has diluted the commitment to reducing emissions, the criteria have not been proven to reduce emissions, and there is limited correlation between the ESG score and the isolated E-score. Therefore, investing in high ESG scoring companies does not necessarily mean that you will contribute to reducing climate change. The lack of universal metrics also makes it difficult to compare; the recent adoption of regulation and individual, standardised reporting has yet to be tested and it is unknown if they will add value when they differ per jurisdiction.
Profit > impact: some companies are starting to tie executive bonuses to sustainability success, but these are not science-backed metrics and add to the allusion of greenwashing. Sustainability is always separated from core company activities and as long as sustainability is 'nice to have,' separated from profit, the needed results will not happen.
Counting the true cost of a nation's emissions is difficult, and offshoring emission to other (more lenient) countries does not make the world any better, only serving to muddy the waters and game the system. Furthermore, it shifts the blame, similar to companies stating that they will move to greener methods / products when the consumer wants it.
To have any chance of meeting the emission reduction targets and to empower investors / consumers to drive actual change, it is imperative to separate the E from the almost completely unrelated S and G. By taking each letter on its own, a company's real impact can be transparently assessed, and goals more easily set, allowing for them to be held to account by all stakeholders, reducing greenwashing and driving real, sustainable initiatives.
About GP Bullhound
GP Bullhound is a leading technology advisory and investment firm, providing transaction advice and capital to the world's best entrepreneurs and founders. Founded in 1999 in London and Menlo Park, the firm today has 12 offices spanning Europe, the US and Asia. For more information, please visit www.gpbullhound.com.
Sources
Forbes
Actuarial Post
Money Marketing
Worth
Financial Times
Bloomberg
Paulson Institute
MIT Sloan Management Review
UNICEF
ReliefWeb
Oxfam
Robeco
BNP Paribas
European Commission
Ascentys
The White House
Forbes
Fitch Ratings
Reuters
World Economic Forum
*No information set out or referred to in this communication shall form the basis of any contract. The issue of this GP Bullhound blog posting (the "report") shall not be deemed to be any form of binding offer or commitment on the part of GP Bullhound or any of its affiliates or subsidiaries. This report is provided for use by the intended recipient for information purposes only.
It is prepared on the basis that the recipients are sophisticated investors (so-called "professional clients" in the meaning of Annex II of Directive 2014/65/EU on markets in financial instruments, or their equivalent elsewhere) with a high degree of financial sophistication and knowledge. This report and any of its information is not intended for use by private or retail investors in the UK or any other jurisdiction where access, use or availability of this information would be unlawful.
This report does not provide personalized advice or recommendations of any kind. You, as the recipient of this report, acknowledge and agree that no person has nor is held out as having any authority to give any statement, warranty, representation, or undertaking on behalf of GP Bullhound in connection with the contents of this communication. Although the information contained in this report has been prepared in good faith, no representation or warranty, express or implied, is or will be made and no responsibility or liability is or will be accepted by GP Bullhound.
In particular, but without prejudice to the generality of the foregoing, no representation or warranty is given as to the accuracy, completeness or reasonableness of any projections, targets, estimates or forecasts contained in this report or in such other written or oral information that may be provided by GP Bullhound. The information in this report may be subject to change at any time without notice. GP Bullhound is under no obligation to provide you with any such updated information. All liability is expressly excluded to the fullest extent permitted by law. Without prejudice to the generality of the foregoing, no party shall have any claim for innocent or negligent misrepresentation based upon any statement in this report or any representation made in relation thereto. Liability (if it would otherwise but for this paragraph have arisen) for death or personal injury caused by the negligence (as defined in Section 65 of the Consumer Rights Act 2015) of GP Bullhound, or any of its respective affiliates, agents or employees, is not hereby excluded nor is damage caused by their fraud or fraudulent misrepresentation. This report should not be construed in any circumstances as an offer to sell or solicitation of any offer to buy any security or other financial instrument, nor shall they, or the fact of the distribution, form the basis of, or be relied upon in connection with, any contract relating to such action. The information contained in this report has no regard for the specific investment objectives, financial situation or needs of any specific entity and is not a personal recommendation to anyone. Persons reading this report should make their own investment decisions based upon their own financial objectives and financial resources and, if in any doubt, should seek advice from an investment advisor.
Forward-looking information is provided for illustrative purposes only and is not intended to serve as, and must not be relied upon as a guarantee, an assurance, a prediction or a definitive statement of fact or probability. Actual events and circumstances are difficult or impossible to predict and may differ from assumptions. Any and all opinions expressed are current opinions as of the date appearing on the documents included in this report. The information contained in this report should not be relied upon as being an independent or impartial view of the subject matter, and for the purposes of the rules and guidance of the Financial Conduct Authority ("the FCA") and of Financial Industry Regulatory Authority ("FINRA"), this report shall not be viewed as research report and is considered marketing communication.
Thus, in accordance with COBS 12.2.18 of the FCA Handbook, its contents have not been prepared in accordance with legal requirements designed to promote the independence of investment research and it is not subject to any prohibition on dealing ahead of the dissemination of the report.
The individuals who prepared the information contained in this report may be involved in providing other financial services to the company or companies referenced in this report or to other companies who might be said to be competitors of the company or companies referenced in this report.
For US Persons: This report is distributed to US persons by GP Bullhound Inc. a broker-dealer registered with the SEC and a member of the FINRA. GP Bullhound Inc. is an affiliate of GP Bullhound Corporate Finance Ltd. All investments bear certain material risks that should be considered in consultation with an investors financial, legal and tax advisors. GP Bullhound Inc. engages in private placement and mergers and acquisitions advisory activities with clients and counterparties in the Technology and CleanTech sectors.
In addition, the persons involved in the production of this report certify that no part of their compensation was, or will be, directly or indirectly related to the specific views expressed in this report. As such, no person at GP Bullhound (including its members, directors, officers and/or employees) has received, or is authorized to accept, any inducement, whether monetary or in whatsoever form, in counterparty of promise to issue favorable coverage for the companies to which this report may relate.