GP BULLHOUND FUND V INVESTS IN POLYGONFLOW IN USD5M ROUND
Democratising high-fidelity 3D creation.
November 01, 2022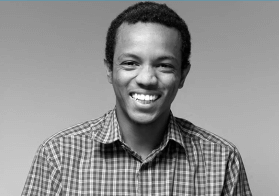 Stockholm, 1 November 2022 - GP Bullhound announces a new investment in Polygonflow, a software channel that offers 3D graphics, art, and visual programming, in a $5m raise led by GP Bullhound, with participation from Rendered VC. Pre-seed investors include Matthew Ball and Bill Collis, former CEO of Foundry. This latest funding brings Polygonflow's total investment to $7m.
Founded in Stockholm in 2020, Polygonflow's mission is to create next-generation tools that provide access to the best artistic workflows within 3D software or game engines. They have built a vast library of world-class plugins that work on all major 3D software, to accelerate production processes.
Polygonflow wants to do away with old workflows and make high-end 3D creation accessible to anyone with a tablet or phone. With their proprietary software GraphN, they are aiming to revolutionise plugins creation by offering user-friendly node-based interface. Their goal is to redefine the way 3D tools are made, and give artists the right ecosystem to create, share, and sell their own tools with nodes, without ever writing code.
Adnan Chaumette, CEO and Founder of Polygonflow, commented: "To create high-fidelity 3D experiences, you need to master a patchwork of clunky software that pre-date touch devices and have steep learning curves. It wasn't until I realised how we could connect the complexity of professional 3D automation tools with the accessibility of touchscreen that I saw the solution of how 3D could be made accessible to not just a few million professionals, but to any user with a touch device."
GP Bullhound invested through Fund V. Other recent investments include EcoVadis, Connex One, Typeform, causaLens, HackerOne, Whoop, Patreon, DuckDuckGo, Discord, Revolut, and Klarna, among many others.
Enquiries
For enquiries, please contact:
Joakim Dal, Partner, at joakim.dal@gpbullhound.com
About GP Bullhound
GP Bullhound is a leading technology advisory and investment firm, providing transaction advice and capital to the world's best entrepreneurs and founders. Founded in 1999 in London and Menlo Park, the firm today has 12 offices spanning Europe, the US and Asia. For more information, please visit www.gpbullhound.com.