GP BULLHOUND'S WEEKLY REVIEW OF THE LATEST NEWS ON THE PUBLIC MARKET
Tech Thoughts Newsletter – 9 June 2023.
June 09, 2023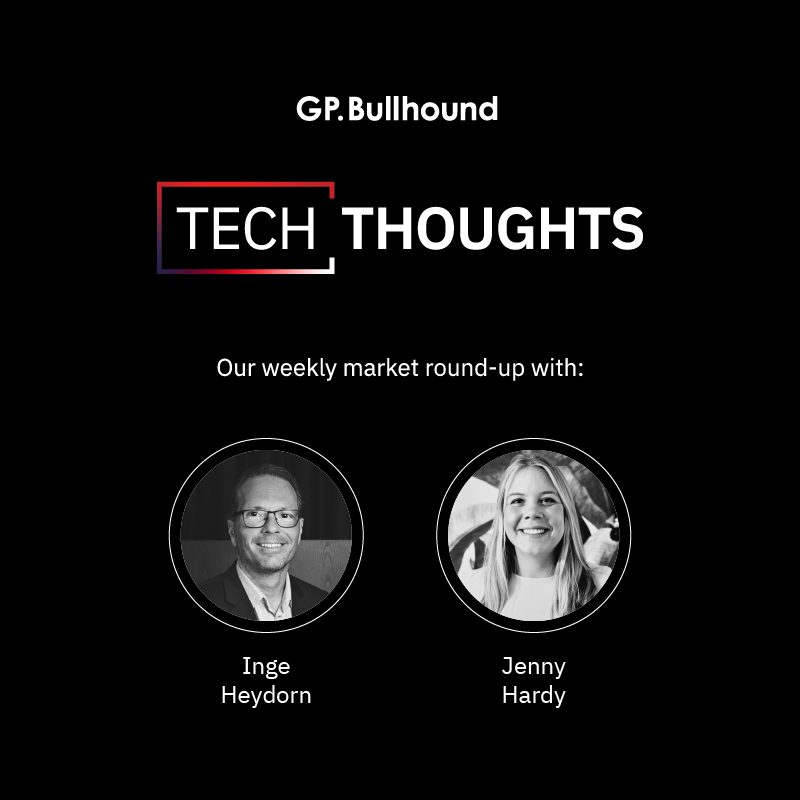 9 June 2023 - This week covers Apple's WWDC and TSMC.
Market: The market is continuing to hold up well, and by the end of last week, we started to see some catch-up from underperforming sectors and small caps (so a broadening of market performance). We still think that the biggest beneficiaries of AI-driven growth over the next 12 months will be in Tech. 
Portfolio: We have not made any major changes to our holdings in our portfolio this week. 
The big event of the week was Apple's Developer Conference WWDC. And the "one more thing" from Apple was of course, the much anticipated Apple Vision Pro. It's significant because it's really the first new Apple product category since the Apple Watch. 
The rumours were pretty bang on the money – The headset does indeed resemble ski goggles with an external battery pack. The headset will cost $3,499 vs the rumoured price of $3,000.
Everyone will of course, have a view around whether this is the next big platform shift in computing or whether it'll just never take off – with the idea of us walking around with ski goggles on our heads all a bit too "Ready Player One"…
Firstly, though, the facts: there is no doubt that this is Apple doing what it does best in terms of high performance hardware – and there is a huge amount of tech in there: 2 very powerful processors, 5 sensors (4 depth, 1 lidar), 6 microphones and 12 cameras. There is no doubt that vs. Meta Quest (or any competing headset in the market), this has a huge amount more sophisticated tech and performance built in – admittedly, the Meta Quest costs 7x less than the $3,500 Apple is selling this for, but still,, making this for ~$1,500 BOM is seriously impressive and shows what Apple does best in terms of component sourcing. 
There is a dual chipset – M2 + a new Apple-designed R1 processor. "R" for real-time, which means that the images are still rendered in under 12 milliseconds (which is the threshold under which you don't feel motion sickness). This is really no mean feat (remember the camera needs to extract the image, process it, and render it back into the display).
More important, though, is Apple's ability to integrate its own software ("visionOS") and its own in-house designed hardware. It is hard to imagine that in any short-mid time frame, anyone else could overcome the technical problems of implementing a lot of these features without that. 
It will ship in 2024, and we should emphasise that there are no expectations for this to be the next smartphone, and the iPhone isn't going anywhere any time soon. Apple's own estimates are to sell 900,000 units in the first year (which plays more than 200m iPhones a year..)
The high price is the obvious limiting factor and is not a new feature in Apple's business model – they've never seeked to sell the cheapest or the most of any product.
The nature of hardware is that price comes down over time (although we should say that the nature of this tech and the complexity is that the cost will not come down rapidly. It's not hard to imagine though Apple eventually releasing a full suite of models, including a lower priced "non Pro" version with less features and pricing cascading down).
So, will it be the next big platform shift? To take the optimistic tech investor view… this is Apple, and there will surely be a lot of applications we haven't thought about (in just the same way the PC and smartphone were launched with a totally different set of use cases than exist today).
In terms of initial adoption, we thought the Work demo was compelling, and it's not hard to imagine compelling work applications – that you could have your 6 screens in front of you wherever you are; and Facetime/meetings is another obvious use case – the PC was originally adopted (and paid for) by employers before it became a consumer product.
What Apple is doing is getting ahead of any potential platform shift that might exist in the future. It's a defensive move, and they have the cash to play that move. Competitors were/are going there: Remember Microsoft's Metaverse partnership with Meta (and Microsoft's own HoloLens headset product). 
Vision Pro is compatible with Microsoft apps – from our perspective, it makes much more sense for Microsoft (and Meta) to bin their hardware efforts and focus on making apps usable on Apple's devices.
Elsewhere in the conference, the Mac Pro got a new M2 Ultra chip, which it specifically called out its capabilities around machine learning and being able to train large language models. Actually (though they didn't use the term "AI") the whole keynote was a bit peppered with AI references. It's important because Apple is a bit of less "obvious" AI play in big tech. But, if you think about more inference happening locally and on the end device (ChatGPT released their app on the iPhone first), you can argue for Apple as a big beneficiary (effectively the biggest and best reseller of compute)..
Portfolio view: we own Apple, but as we said, we're not putting any tangible revenue expectations around the device either for Apple or its supply chain. We do see it as an impressive culmination of lots of its competitive advantages around procurement and in house hardware/software design. Worth mentioning that the most expensive component are the two Sony (owned) micro OLED displays which are based on TSMC's (owned) 28nm OLED on Si technology. The R1 and M2 chips are based at TSMC 5nm.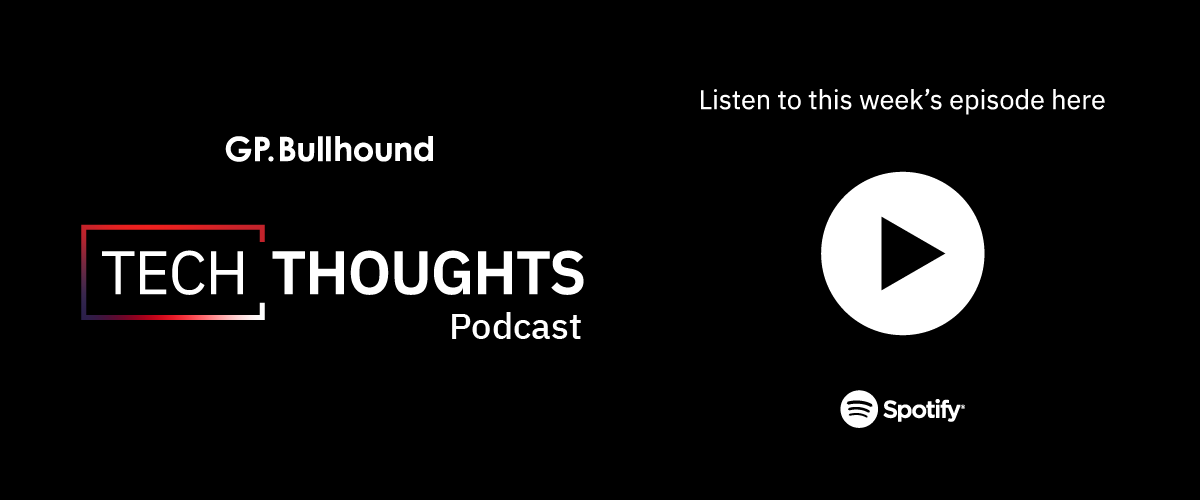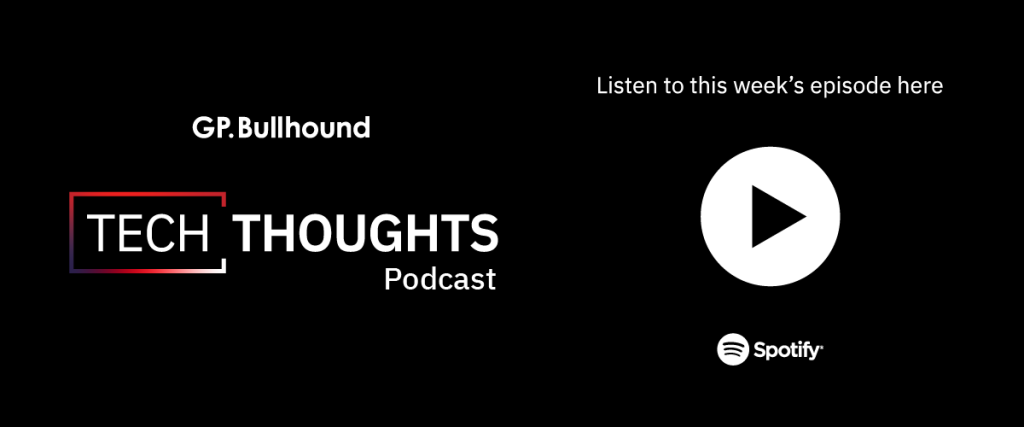 Other newsflow: 
TSMC monthly sales in May supports our above consensus Nvidia view
TSMC (owned) just reported their monthly sales for May of NT$176.5bn, +19% mth/mth and back towards full capacity on 5nm.
This is big and supports our view on Nvidia H100 and A100 chips increasing volumes – we expect that to continue to increase (as Apple volume shifts in June and frees up more capacity at 5nm for the H100 product).
Portfolio view: we own Nvidia and continue to think that consensus numbers are still too low (even after the blow out guidance). We think the market has underestimated both the demand around AI and the available supply in 2023.
Chips subsidies continue in Europe
STMicro and Global Foundries announced an agreement to create a new, jointly operated 300mm semiconductor manufacturing facility in France.
The plans represent a capex cost of €7.5bn, with "significant financial support from the State of France" (the rumoured amount of subsidy France will give is €2.9bn).
"Today marks an important milestone for ST, for GF as well as for Europe. This could not have been achieved without the support of the French government as well as of the European Commission,"
It continues to show that tech sovereignty is not just a US phenomenon. The European Chips Act is a ~€43bn total package and Infineon and Intel have both made commitments to spend on manufacturing capacity in Europe.
The European working document provides talk of " first-of-a-kind facilities" which we assume would cover both differentiated lagging edge products (like Infineon and STM) as well as leading edge (which is what Intel intends to build in Germany).
Portfolio view: It still isn't totally clear to us that Europe is set up to succeed at leading edge manufacturing, and it does open up the potential for market inefficiencies, but – in the short-mid term – it will be good for tool orders and our semicap equipment spend, and tech sovereignty continues to be a feature of semicapital equipment conference calls and order books. STMicro also announced a JV with China based Sanan Optoelectronics to build out Silicon Carbide capacity in China at a ~$3bn cost (to meet the rising demand for electric vehicles, where SiC is a key technology). Again, power semis and advanced materials remain one of the key drivers of semicap strength this year.
China EV shift continues
China EV subsidies are back – with the state council extending EV purchase tax exemption, which was previously set to end by 2023.
Relatedly, China auto sales numbers for May continued their robust trend, increasing 7.3% qtr/qtr, with EV sales increased 10.5% qtr/qtr, with 33% penetration, up from 32% in April (China continuing to lead the way in EV adoption).
More than 40 brands in China have cut prices (with Tesla the most obvious)
Autos are really one of the few bright spots in more broadly damp China economic data..
Auto strength stood out within the broadly weak export data too: total vehicle exports hit a new monthly record of $9bn.
Portfolio view: the shift from combustion to electric vehicles continues to play out, supported by subsidies/incentives and regulation/emissions targets worldwide and it continues to drive our thesis around auto semiconductors. The semiconductor content increases significantly in an EV (particularly around the power train). We continue to hold Infineon and NXP where we see their autos businesses remaining largely sold out into 2023.
Gaming – big titles driving demand in a weak market
Activision Blizzard (owned) issued a press release that the new Diablo game Diablo IV has become the fastest-selling game of all time, with Blizzard's highest pre-launch unit sales ever on both console and PC. In the four days since early access started on June 1, Diablo IV has been played for 93 million hours, or over 10,000 years – the equivalent playing 24 hours a day since the beginning of human civilization.
Elsewhere, UK May gaming sales comps are getting easier. We saw the first up month for a very long time in the UK gaming market in May up 30% yr/yr. The growth was mainly driven by easy comps and a really successful launch by Nintendo (owned) of The Legend of Zelda. The launch of the PS4 versions of Hogwarts Legacy released in May also helped boost overall software sales
GSD data shows that over 2.17 million physical and digital games were sold in the UK in May.
Portfolio view: comparison numbers are now becoming easier post covid but the game developers need strong releases as sales are very concentrated towards the big-name franchises, which is still where we prefer to be exposed. We own Activision, which has a number of key games with very strong franchises like Diablo – it is almost only Take Two with GTA and Red Redemption that can come close in size.