CELEBRATING RESILIENCE AND INNOVATION: THE 2023 ALLSTARS UNVEILED
Allstars 2023 winners announced
October 20, 2023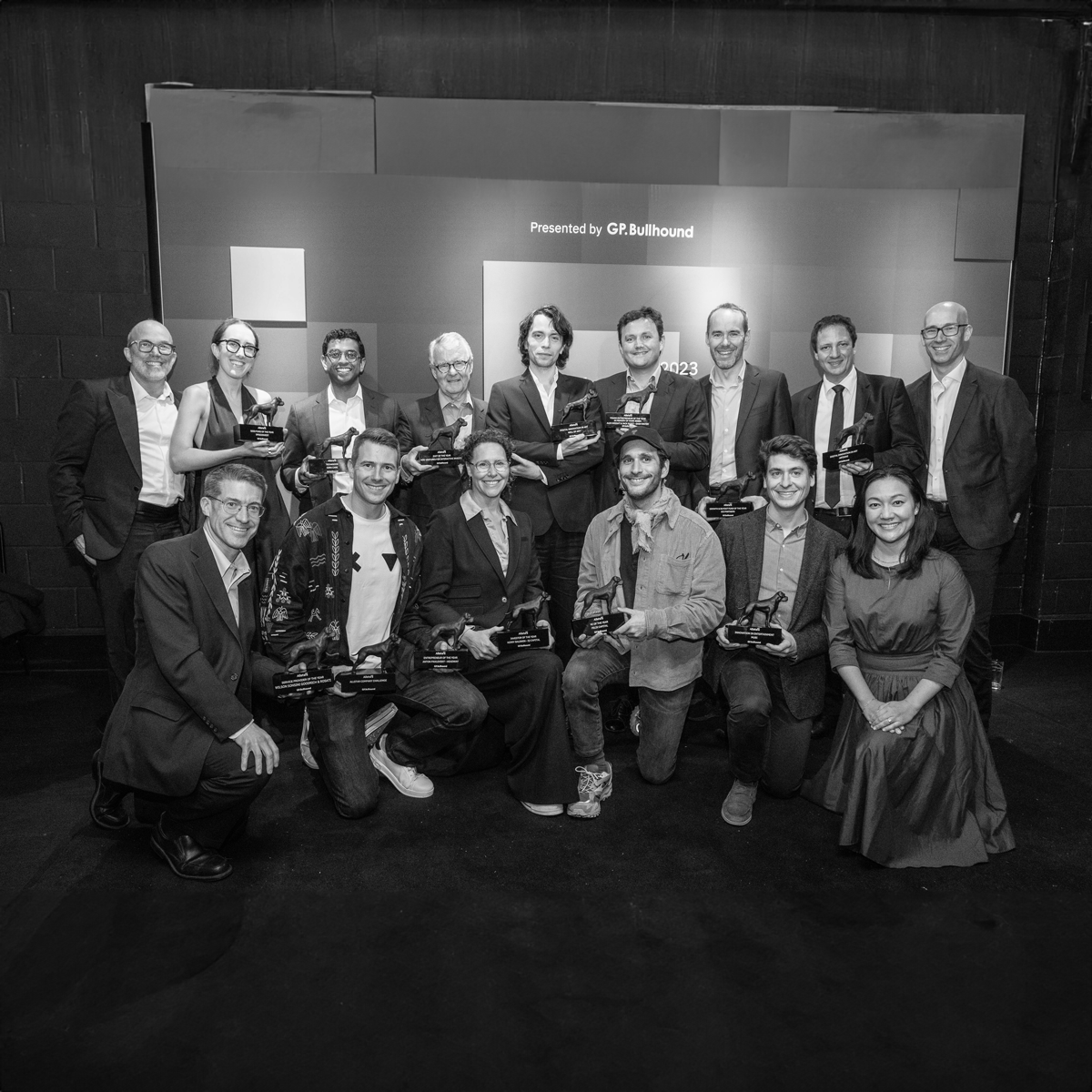 London, October 20 2023 - GP Bullhound announced the winners of the 21st annual Allstars Awards on October 19, held at Outernet. Over 400 of the most distinguished names from Europe's tech and investment scene gathered to celebrate the sector's resilience, with broadcast journalist and author Clare Balding taking to the stage to open the event. Winners across 14 categories were celebrated, ranging from Entrepreneur of the Year to Tech4Good, further showcasing the diverse talent and innovation that characterise the European tech landscape.
Manish Madhvani, Managing Partner at GP Bullhound, commented: "In our 21st year, we're honoured to spotlight Europe's tech leaders, who've shown remarkable resilience and ambition as the ecosystem's value crosses $1 trillion.
2023 has been a year of halted growth and resilience in European tech. Entrepreneurs have had to cut costs while innovating for sustainability. Take Anton, for instance, the founder of Headway and the winner of our Entrepreneur of the Year category. Faced with both macroeconomic downturns and concerns for the safety of his staff in Ukraine, Anton successfully relocated 300 hundred people from the Headway team including their families. Meanwhile, he propelled Headway to 29+ million downloads. 
But the Allstars platform is more than a spotlight for success; it's also a conduit for giving back. Our partnership with the incredible charity Working Options, has already made significant impacts on students from challenging backgrounds.
Congratulations to all the deserving winners of the 2023 Allstars. You exemplify Europe's strengths, and you inspire us all to be more resilient and ambitious in shaping the future."
Allstars 2023 winners:
Exit of the Year: MMC Ventures for Interactive Investor
Entrepreneur of the Year: Anton Pavlovsky – Headway
Growth & Buyout Fund of the Year: ECI Partners
Investor of the Year: Kerry Baldwin – IQ Capital
Young Entrepreneur of the year: Alex Wright & Jack Scott – DASH
VC of the Year: Felix Capital
Service Provider of the Year: Wilson Sonsini
Specialist Debt Provider of the Year: Kreos Capital
Tech4Good: Cera Care
Allstar Company Challenge: Headway
Seed Fund of the Year: Speedinvest
Innovation in Entertainment: MUBI
Digital innovation in Art: Well of Art and ARTIVIVE
Allstars Hall of Fame: George Coelho
We would like to express our gratitude to our excellent panel of judges, who have dedicated their time to debating the shortlists and selecting the winners, and to our sponsors – Orrick, Wilson Sonsini, .Art, Bird & Bird, Calibre One, Cooley, Goodwin Law, HSBC Innovation Banking, Marriott Harrison, LGT Wealth Management, Taylor Wessing, Mishcon De Reya and Wired for helping us make this event come together.
Allstars is proud to support Working Options in Education, an organisation that helps young people fulfil their potential by developing employability and life skills. Thank you to those who so generously pledged their support.
Enquiries
For any enquiries or sponsorship requests, please visit gpbullhound.com/allstars or contact allstars@gpbulllhound.com.

About GP Bullhound
GP Bullhound is a leading technology advisory and investment firm, providing transaction advice and capital to the world's best entrepreneurs and founders. Founded in 1999 in London and Menlo Park, the firm today has 14 offices spanning Europe, the US and Asia. For more information, please visit www.gpbullhound.com.