GP BULLHOUND RELEASES NEW REPORT ON CREDIT FINANCING FOR EUROPEAN TECHNOLOGY COMPANIES
Credit it. Step forward.
March 21, 2023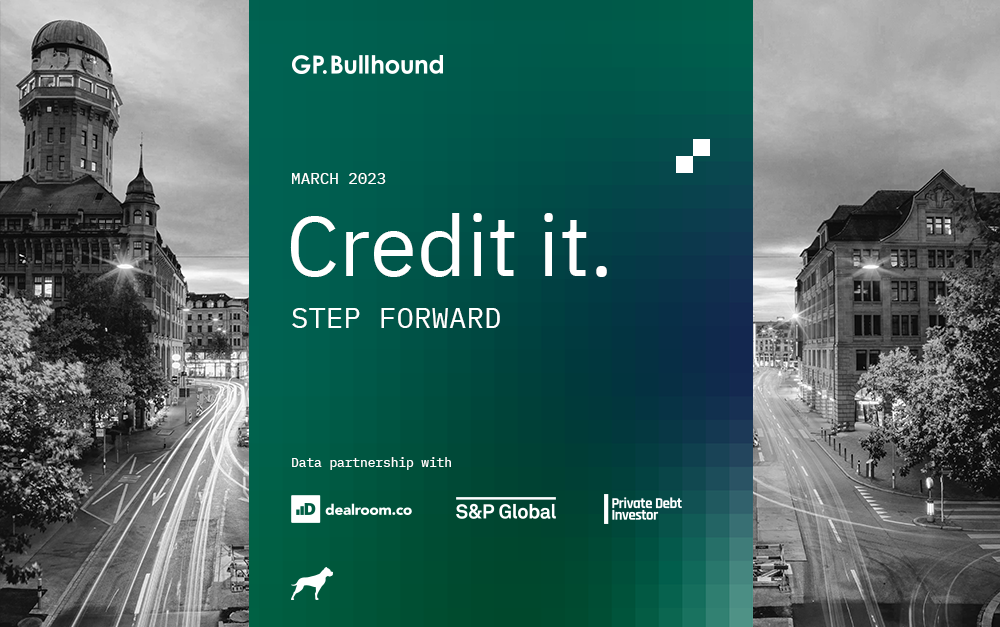 21 March 2023 - GP Bullhound has released a new report on credit financing for European technology companies, highlighting the main trends supporting the doubling of debt issuance in 2022. In a follow-up to its 2022 report, GP Bullhound provides the latest data on both borrowers and lenders, and highlights the geographical split, sector changes, default rates, and overall investor sentiment.
Olya Klueppel, Partner and Head of Credit at GP Bullhound, commented: "Debt issuance by European technology companies doubled in 2022, reaching over €30bn. The increase has been driven by several factors: a large addressable market size given the number of mature technology companies in Europe, a more challenging equity fundraising environment in 2022, and a pick-up in M&A activity. Although the failure of Silicon Valley Bank is expected to affect the market near term, we have seen other lenders, as well as equity investors, step up and expect to see further progress in 2023."
Key takeaways:
Use cases for borrowers have evolved, and there is a greater variety of credit instruments now available. Lenders have generally exhibited discipline, and pricing has adjusted to better reflect potential risks. Institutional investors remain positive on private debt as an asset class, while lower observed and predicted default rates for technology and software versus other industries suggest continued allocations.
Unsustainable and unprofitable business models are no longer being funded. Equity funding for technology companies declined last year. Debt financing filled the gap and became an important source of financing for technology companies, in particular later-stage, another sign of the maturity of the European tech ecosystem.
The delayed need for capital is expected to be more acute in 2023, given a relatively small proportion of companies raising equity in 2022. The overall size of the addressable market for debt is very large, with 3,000 technology companies in Europe valued at over €100m. Many tech companies that have not considered loans previously are doing so today, recognising the several clear advantages of debt as an alternative to raising new equity in today's challenging fund-raising environment.
Power has shifted to lenders. Today's debt terms better reflect risk/return parameters, continuing to attract institutional investors to the asset class.
The report was produced using leading analysis and data compiled by GP Bullhound's team, Dealroom.co, Standard & Poor's, and Private Debt Investor, as well as views shared by leading experts from Aon, Aquiline, Docplanner, Endeit Capital, Infravia Capital Partners, and Picus Capital.
Enquiries
For enquiries, please contact:
Olya Klueppel, Partner and Head of Credit, at olya.klueppel@gpbullhound.com
About GP Bullhound
GP Bullhound is a leading technology advisory and investment firm, providing transaction advice and capital to the world's best entrepreneurs and founders. Founded in 1999 in London and Menlo Park, the firm today has 13 offices spanning Europe, the US and Asia. For more information, please visit www.gpbullhound.com.