THE VIEW FROM MANISH MADHVANI, CO-FOUNDER AND MANAGING PARTNER, GP BULLHOUND
Manish Madhvani discusses emerging tech trends on Bloomberg.
October 06, 2022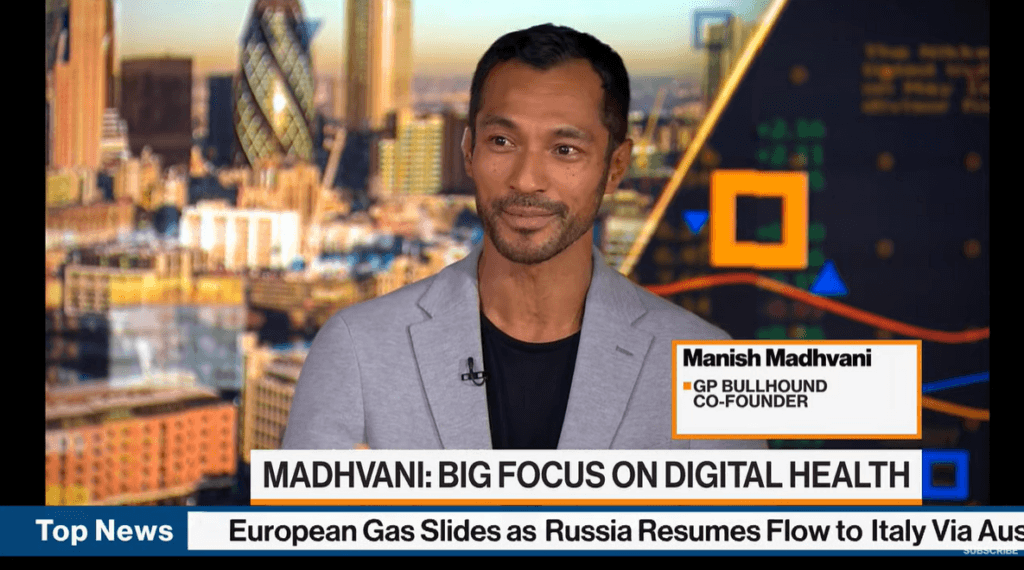 London, 6 October 2022 - Yesterday morning, Manish Madhvani, Co-founder and Managing Partner at GP Bullhound, joined Bloomberg News live in their London studio to share his thoughts on the latest emerging tech trends within the European startup ecosystem, including topics such as cybersecurity, digital health, CSR and ESG responsibilities, and the current climate of raising funds.
Manish Madhvani, Co-founder and Managing Partner at GP Bullhound, commented: "When we look at the stats of all the European unicorns, those companies that have hit $1bn, 70% of those founders have had one or two failures. They've then learnt so much from that. If the unit economics aren't working, if the business doesn't work, you've got to have the confidence and the guts, as a founder, to fold that or pivot, change the business model. And that is a necessary part of growing of this ecosystem."
In addition, he also highlighted the 20th edition of our annual Investor Allstars Awards, one of the leading events celebrating the successes and achievements within Europe's technology universe. Dubbed the 'Oscars of the tech world', the gala will be opened by Dame Sarah Storey DBE, the most decorated British Paralympian of all time. Winners will be announced in 13 award categories at the official ceremony, which will take place tonight in London, gathering over 700 of the most distinguished leaders within the European tech and investment landscape.
At GP Bullhound, we are delighted to continue to support and highlight the entrepreneurs and investors who fuel the European ecosystem, drive innovation and growth, and shape the future of technology.
About GP Bullhound
GP Bullhound is a leading technology advisory and investment firm, providing transaction advice and capital to the world's best entrepreneurs and founders. Founded in 1999 in London and Menlo Park, the firm today has 12 offices spanning Europe, the US and Asia. For more information, please visit www.gpbullhound.com.