Celebrating the biggest tech success stories in the North of the UK
Northern Tech Awards 2021 winners announced.
November 10, 2021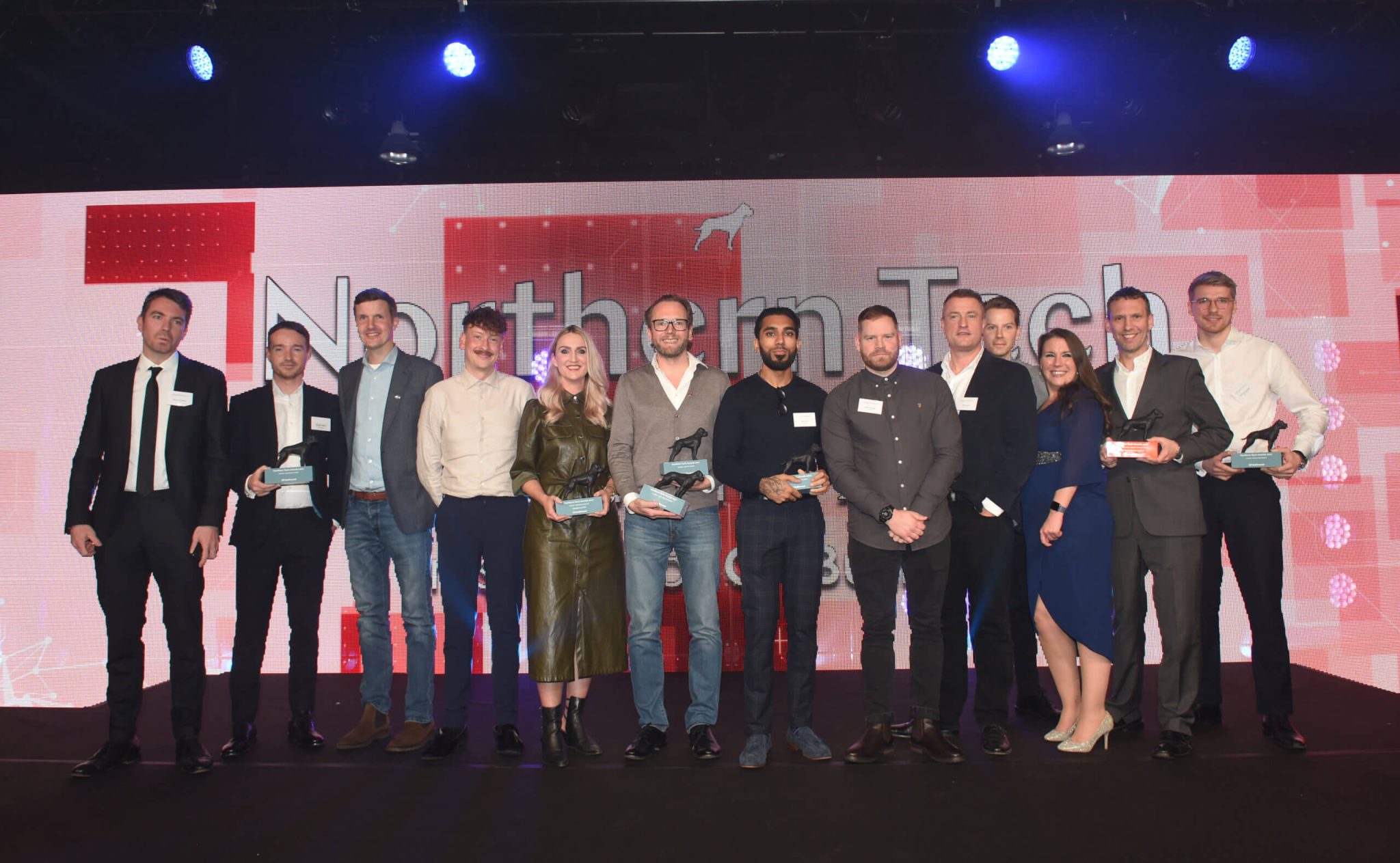 Leeds, 10 November 2021 - GP Bullhound has announced the winners of the 2021 Northern Tech Awards, held last night at the New Dock Hall in Leeds.
Hosted by international tech journalist Edie Lush, this eighth edition of the Northern Tech Awards ceremony gathered close to 300 CEOs, entrepreneurs and business leaders in the digital economy to celebrate and showcase the leading tech businesses in the North of England and Scotland.
The Top 100 Northern Tech Awards league table revealed the ranking of the fastest growing and most successful tech companies in the region, and the Northern Stars awards showcases earlier stage companies which are considered to have the most potential to be tech successes in the coming years.
Hugh Campbell, Managing Partner and Co-founder of GP Bullhound, commented: "It's no secret that the Northern tech sector is a true powerhouse in starting and scaling world-class businesses. Entrepreneurship, ambition and innovation are driving growth across the region, and have helped to create a unique ecosystem – one that we are celebrating with tonight's awards. It's exciting to be championing so many impressive companies on their growth journey."
The full list of the 2021 Northern Tech Awards winners:
Fastest Growing Company of the Year: Double Eleven
Fastest Growing Larger Company of the Year: QBS Technology Group
Judges' Innovation Award: Connex One
Judges' Award for International Success: Crisp
Judges' Leadership Award: Peak
Tech4Good Award: Twinkl
Judges' Entrepreneur Award: Matt Scullion, Founder & CEO of Matillion
Judges' Young Entrepreneur Award: David Chamberlain, Jamie Garside & Joey Xoto, Co-founders of Viddyoze
Overall Judges' Award: Matillion
Northern Star Innovation Award: Flawless AI
Northern Star Award for potential International Success: XR Games
Northern Star Leadership Award: Culture Shift
Northern Star Overall Judges' Award: Modern Milkman
View the Top 100 league table ranking and the photo gallery of the evening here.

A huge thank you to our panel of judges, who have dedicated their time to debating the shortlists and selecting the winners, and to our sponsors – Barclays, ECI, Squire Patton Boggs, Mobica, OBI Property, Pareto Law, Page White & Farrer, Aquiline Partners, Berenberg, Bruntwood SciTech, FJR Group, Inflexion, Intechnica and London Stock Exchange – for helping us make this event possible.
The Northern Tech Awards are proud to support ADA, the National College of Digital Skills in its mission is to educate and empower the next generation of diverse digital talent. For more information or to make a donation, please visit https://www.ada.ac.uk/
Enquiries
Further information can be found at www.northerntechawards.com
For any enquiries or sponsorship requests, please contact northerntechawards@gpbullhound.com
About GP Bullhound
GP Bullhound is a leading technology advisory and investment firm, providing transaction advice and capital to the world's best entrepreneurs and founders. Founded in 1999 in London and Menlo Park, the firm today has 10 offices spanning Europe, the US and Asia. For more information, please visit www.gpbullhound.com