PocketMobile acquired by Trimble
Establishing a new field-to-office mobility market leader.
October 15, 2015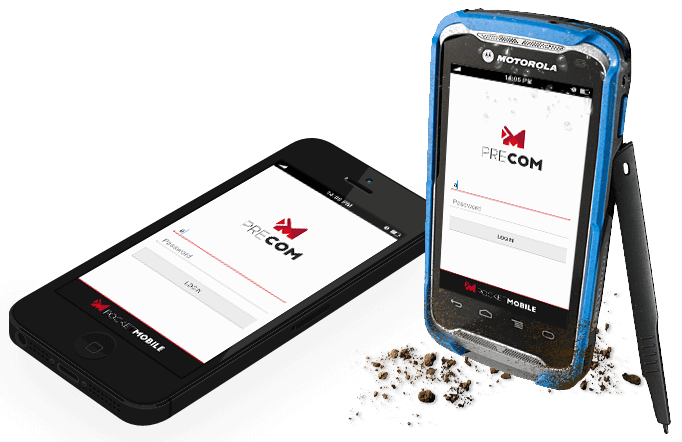 Stockholm, 15 October 2015 - GP Bullhound, the technology investment bank, acted as exclusive financial adviser to PocketMobile, the leading European provider of enterprise mobile workforce solutions, on its sale to Trimble (NasdaqGS:TRMB).
Since its founding in 2000, PocketMobile has become a leading European provider of enterprise mobile workforce solutions for international customers in the areas of postal service and logistics, security, and field service. PocketMobile's PreCom platform is a scalable, enterprise mobility platform for companies with a large mobile workforce. PocketMobile's partner network includes more than 150 certified developers and system integrators, and the PreCom platform is used in more than 25 countries. PocketMobile has offices in Stockholm, Gothenburg and Copenhagen and a development office on Sri Lanka.
Anders Tormod, General Manager of PocketMobile, commented: "We are very excited to join Trimble. We share Trimble's vision of leveraging mobile technologies to solve our customer's challenges across a number of industries. GP Bullhound has been instrumental in making this deal possible through their deep advisory experience, sector expertise and global network."
John Cameron, General Manager of Trimble's Field Service Management Division commented: "Field-to-office mobility has become one of the most strategically important components of an organization's operational structure with a mobile workforce. PocketMobile's strong position and proven expertise in mobile enterprise solutions can further expand our reach into new verticals and accelerate our development in the field-to-office mobility market."
Per Roman, Managing Partner of GP Bullhound, commented: "The acquisition of PocketMobile by Trimble is another testament to the superior quality enterprise software businesses being founded and built in the Nordics. The management and founders of PocketMobile have done a tremendous job building a true next-generation leader in mobile workforce solutions. I am also pleased that we could bring GP Bullhound's deep network of software buyers to bear in this successful process."
This represents the completion of GP Bullhound's 21st transaction in 2015 and further demonstrates the firm's international reach and its commitment to working with category-leading enterprise software businesses from across Europe.
Enquiries
For enquiries, please contact Per Roman at per.roman@gpbullhound.com or Johannes Åkermark at johannes.akermark@gpbullhound.com

About GP Bullhound
As dealmakers in technology, GP Bullhound provides independent strategic advice on mergers and acquisitions and private placements to entrepreneurs, companies and investors. By combining a true passion for innovation with great access to global buyers and capital across Europe, US and Asia, GP Bullhound has completed transactions with many category leaders including Avito, Delivery Hero, Fjord, King.com, Pingdom, Pozitron and Spotify. The firm was founded in London in 1999 and today also has offices in San Francisco, Stockholm, Berlin and Manchester. For more information, please visit www.gpbullhound.com
About PocketMobile
PocketMobile is a leading European provider of mobility solutions for enterprises with a large mobile workforce. Every day more than 100 000 users in 25 countries are relying on PreCom for their business critical field processes. Founded in 2000, PocketMobile is headquartered in Stockholm, Sweden with offices in Gothenburg, Copenhagen and Sri Lanka. PocketMobile's products and platforms are used at reputable companies such as Royal Mail, DHL, G4S, Securitas, DB Schenker, Norwegian Post, ABB, Volvo Group, and others. For more information, please visit www.pocketmobile.eu.
About Trimble
Trimble applies technology to make field and mobile workers in businesses and government significantly more productive. Solutions are focused on applications requiring position or location – including surveying, construction, agriculture, fleet and asset management, public safety and mapping. In addition to utilizing positioning technologies, such as GPS, lasers and optics, Trimble solutions may include software content specific to the needs of the user. Wireless technologies are utilized to deliver the solution to the user and to ensure a tight coupling of the field and the back office. Founded in 1978, Trimble is headquartered in Sunnyvale, California, USA. For more information, please visit www.trimble.com