GP Bullhound releases annual report charting the growth of European Tech ecosystem
The Unicorn party is slowing – never waste a good afterparty.
June 15, 2022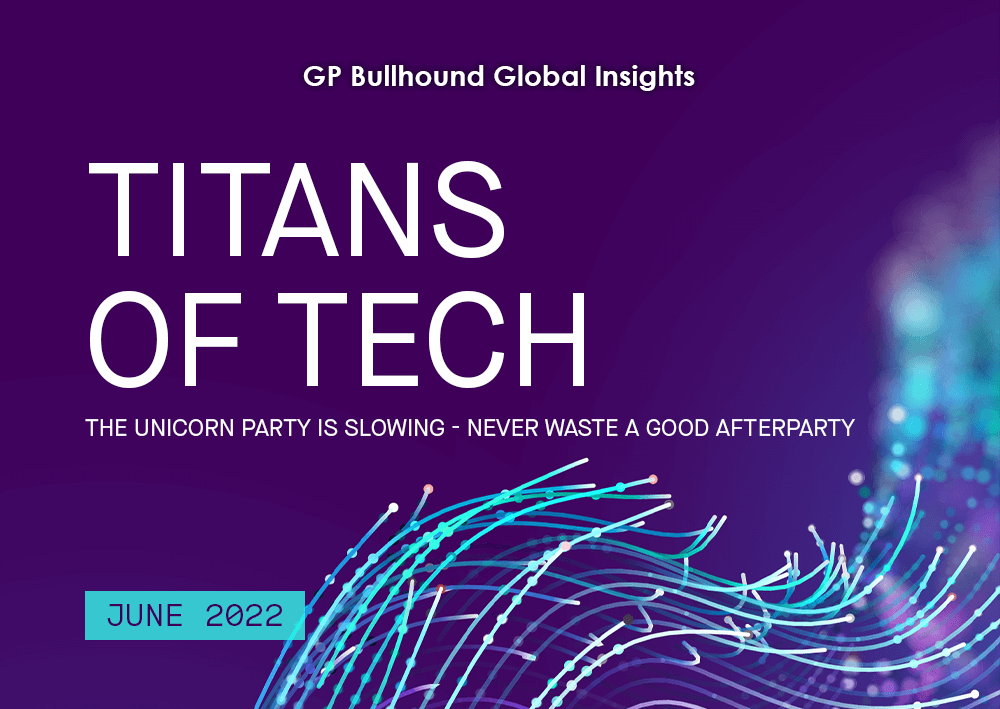 15 June 2022 - GP Bullhound has today released its annual Titans of Tech report, charting the growth trends of Europe's tech ecosystem.
The 2022 Titans of Tech report has revealed another record year for European tech, reaching a cumulative value creation of over $1tn, and giving birth to as many new Unicorns in one year as the last three combined.
According to GP Bullhound's report, there are now 283 companies valued at over $1bn in Europe – a c.10x uptick vs 2014 – with 44% (125 companies) reaching Unicorn status in the past year, fueled by an acceleration in mega-rounds and IPOs.
Manish Madhvani, Managing Partner at GP Bullhound, comments: "The European tech ecosystem continues to show its strength, demonstrated by the record value creation since last year. Now as inflation spikes to 40-year highs, Europe's Unicorn party is slowing, and growth companies are likely to be hit hardest as investor focus is shifting from growth to profitability. However, activity persists, and history shows that founders that react quickly and decisively will be able to seize unique opportunities to reposition for the future landscape and continue building category leaders."
The contenders
The Titans of Tech report also includes analysis of those start-ups contending for Unicorn status and which GP Bullhound predicts will reach this milestone in the next two years through showing the greatest ambition and being best positioned to take advantage of opportunities. GP Bullhound's list of the top 50 European contenders is based on analysis of more than 1,000 start-ups since 2015, looking at the sectors and countries most likely to deliver the next European business leaders.
Expert interviews
What does it take to build a billion-dollar company? What are the critical success factors for European tech? How to remain resilient in bear markets and benefit from economic downturns? This year's report features key inside expert views from the leaders of Alan, Revolut, Spendesk and VivaTech, and contenders ConnexOne, Dashlane, Homa Games, StuDocu, Typeform and Streetbees.
Enquiries
For enquiries, please contact: insights@gpbullhound.com
About GP Bullhound
GP Bullhound is a leading technology advisory and investment firm, providing transaction advice and capital to the world's best entrepreneurs and founders. Founded in 1999 in London and Menlo Park, the firm today has 12 offices spanning Europe, the US and Asia. For more information, please visit www.gpbullhound.com.