GP BULLHOUND RELEASES ANNUAL REPORT CHARTING THE GROWTH OF THE EUROPEAN TECH ECOSYSTEM
Titans of Tech – Building blocks for the next wave.
June 14, 2023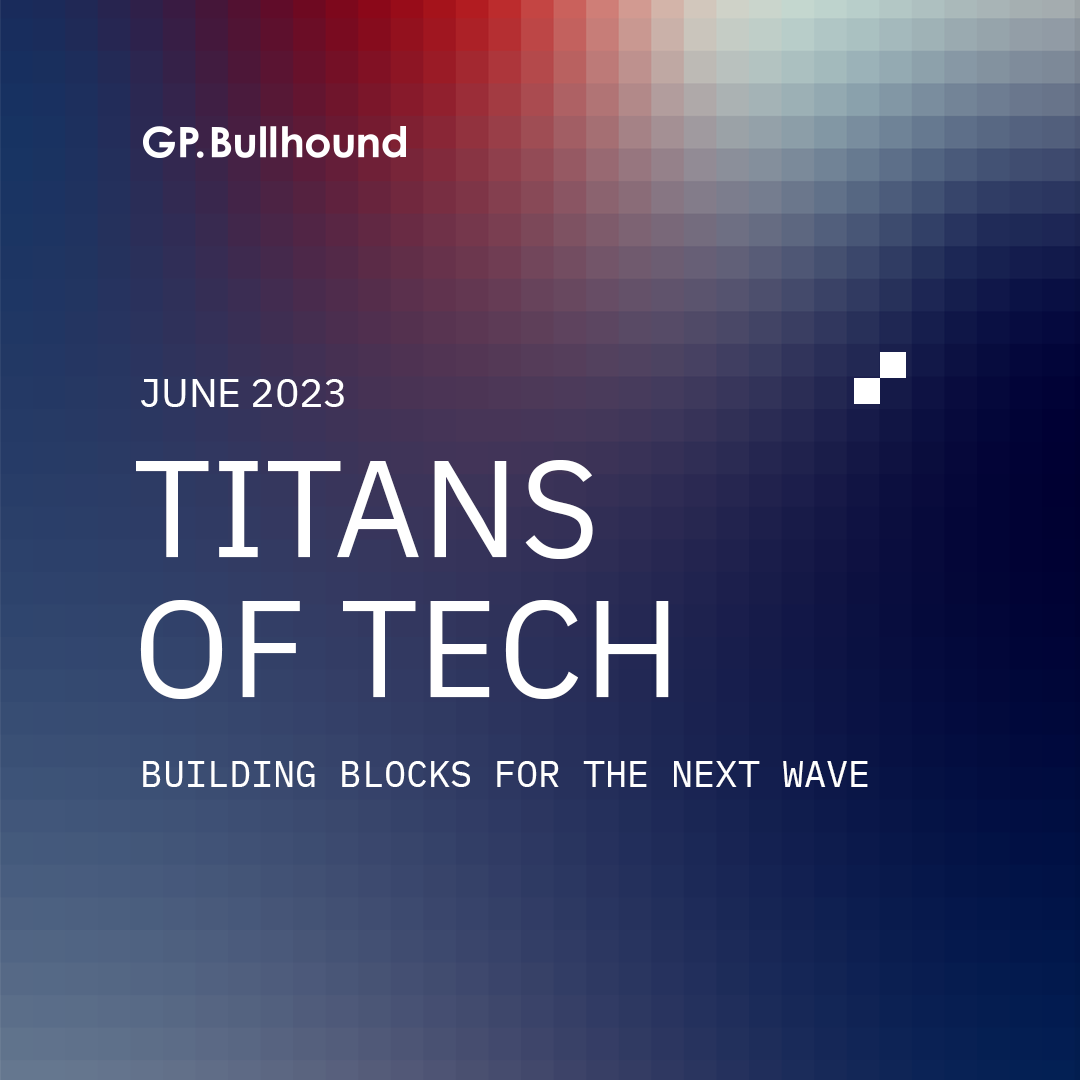 14 June 2023 - For the ninth year in a row, GP Bullhound has released its annual Titans of Tech report, which highlights the growth trends in Europe's tech ecosystem.
Despite unprecedented headwinds, the aggregate value of Europe's tech Unicorns has continued to grow to $1.15tn this year, after exceeding the $1tn milestone last year.
34 new Unicorns were created this year – a slowdown from 2021 but in line with pre-pandemic levels. Since 2014, the number of Unicorns is up c.10x and, since 2018, the number of Decacorns (>$10bn valuation) is up by c.4x, to 19.
Fundraising has also returned to pre-pandemic levels. Investors deployed $9.7bn in capital in Q1 2023 vs $7.8bn in Q1 2020.
AI, Climate Tech and HR software are defying broader declines in the ecosystem with one out of four Unicorns in the past year were ML- or AI-enabled, investment in climate tech remains in line with bull-market levels at $3bn, and 15% of new Unicorns were HR software businesses.
GP Bullhound crunches the data to identify the cohort of companies that are contenders to become Unicorns in the next year. This year's Titans of Tech analysis predicts that:
Unicorns are likely to emerge in the areas of: AI (Peak and Run:ai); Enterprise SaaS (Typeform and Mews); Fintech (Pennylane and Soldo); and HR Software (Omnipresent and Malt) amongst others.
The UK and France are the regions from which most Unicorns are expected to emerge next year, with GP Bullhound also watching the Nordics and the DACH.
Manish Madhvani, Managing Partner at GP Bullhound, said: "We are proud to celebrate the progress of Europe's technology ecosystem and its continued resilience in the face of a difficult year for valuations and the macroeconomic environment. This year has seen a market correction from 2021 and investors are refocusing on fundamentals, which are the building blocks for the next wave of sustainable value creation. There are clear bright spots, with recent AI breakthroughs driving a structural transformation that will create a new cohort of successful companies, and climate investment continuing in a drive to address the ongoing global crisis. We remain convinced of Europe's long-term potential and passionate about creating the right conditions for companies to scale."
The Contenders
The Titans of Tech report also includes an analysis of companies contending for Unicorn status, which GP Bullhound predicts will reach this milestone in the next two years. GP Bullhound's list of the top 50 European contenders is based on the analysis of more than 1,000 startups, looking at the sectors and countries most likely to deliver the next European tech leaders.
Expert interviews
What does it take to build a billion-dollar company? What are the critical success factors for European tech? How to remain resilient in a challenging market and benefit from economic downturns? This year's report features expert views from leading founders and CEOs, including Oyster HR, Personio, Neo4j, Dataiku, and EcoVadis.
Enquiries
For enquiries, please contact: insights@gpbullhound.com
About GP Bullhound
GP Bullhound is a leading technology advisory and investment firm, providing transaction advice and capital to the world's best entrepreneurs and founders. Founded in 1999 in London and Menlo Park, the firm today has 13 offices spanning Europe, the US and Asia. For more information, please visit www.gpbullhound.com.