Designit acquired by Wipro Digital
A new chapter in the Strategic Design sector.
September 22, 2015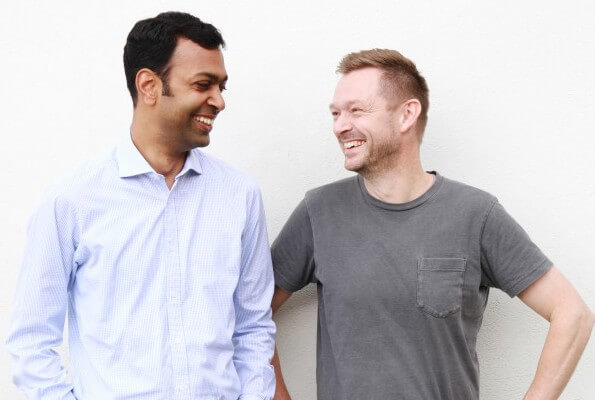 London, 22 September 2015 - GP Bullhound, the technology investment bank, acted as the exclusive financial adviser to global strategic design firm Designit on its sale to Wipro Digital, closing its 200th transaction since inception in 1999.
Since its founding in 1991 in Aarhus, Denmark, Designit has become one of the world's largest, privately-held design firms. Employing more than 300 people in nine offices globally, it delivers transformative product-service experiences for some of the world's most innovative brands in healthcare, telecom, banking, automotive, and retail.
Designit's expertise in experience-driven design complements Wipro Digital's capabilities in technology, digital strategy, design, and digital architecture.
This investment marks a further stage in Wipro's move to evolve the digital offer it takes to market, combining its reputation and heritage in deep engineering and transformative technology with human centered-design methods.
"Our clients are looking to us to help them transform their businesses and move at the speed of digital. Solving these complex challenges starts with strategic design and fuses a human-centered method with innovative technology solutions delivered by multi-disciplinary teams of strategists, designers and engineers. With our acquisition of Designit, we will complement the capabilities of an established design leader with our engineering heritage and bring compelling value to our clients," commented Rajan Kohli, Senior Vice President and Global Head, Wipro Digital.
"Design is no longer about beautification. It is about creating a strategic foundation, driving growth and change across industries. There's an endless market for products, services, and systems that need to be radically simplified and humanized. With Wipro Digital, we can deliver as big as we can dream," said Mikal Hallstrup, Founder and Chief Visionary Officer, Designit.
Hallstrup added: "The GP Bullhound team effectively became part of the leadership team at Designit, working with us to shape our proposition to the market, prioritize strategic investments and leverage their global network to find the ideal partner for growth and globalisation."
Manish Madhvani, Managing Partner of GP Bullhound, commented: "We predicted Strategic Design would become mission-critical for global enterprises five years ago and are delighted to have worked with the Designit team, who have grown into one of the largest and most progressive firms in the sector. Designit's strategic design expertise when coupled with Wipro will herald a new chapter in the sector."
This transaction underlines GP Bullhound's international reach and depth of experience in the Digital Design sector, following on from previous successful transactions and investments in the area, including those completed for clients such as Seren, Realise, TLGG, Fjord, Somo, Great Fridays and Fetch. This is the firm's 17th transaction in 2015 and 200th transactions since inception in 1999.
Enquiries
For enquiries please contact: Manish Madhvani at manish.madhvani@gpbullhound.com or Alessandro Casartelli at alessandro.casartelli@gpbullhound.com
About GP Bullhound
As dealmakers in technology, GP Bullhound provides independent strategic advice on mergers and acquisitions and private placements to entrepreneurs, companies and investors. By combining a true passion for innovation with great access to global buyers and capital across Europe, US and Asia, GP Bullhound has completed transactions with many category leaders including Avito, Delivery Hero, Fjord, King.com, Pingdom, Pozitron and Spotify. The firm was founded in London in 1999 and today also has offices in San Francisco, Stockholm, Berlin and Manchester. For more information, please visit www.gpbullhound.com
About Designit
Designit is a global strategic design firm, helping businesses tap into the opportunities in the digital age by turning technology into meaningful experiences. With an international team of 300+ designers, strategists, and technologists across nine offices, Designit uses a Strategic Design Process to design unified product-service experiences that bring end-user value, business value and business transformation. It combines strategy, technology and design to drive growth and change across industries. Its vision is to create a better future for everyone, with design. For more information, please visit www.designit.com
About Wipro
Wipro Limited (NYSE:WIT) is a leading information technology, consulting and business process services company that delivers solutions to enable its clients do business better. Wipro delivers winning business outcomes through its deep industry experience and a 360 degree view of 'Business through Technology' – helping clients create successful and adaptive businesses. A company recognized globally for its comprehensive portfolio of services, a practitioner's approach to delivering innovation, and an organization wide commitment to sustainability, Wipro has a workforce of over 150,000, serving clients in 175+ cities across 6 continents. For more information, please visit wipro.com.
Wipro Digital, the digital business unit of Wipro, collaborates and iterates with clients to deliver customer-centered digital transformation. Working at the intersection of strategy, design and technology, we derive insight, shape interaction, drive integration and unlock innovation for our clients. We apply Customer Journey Engineering to create extraordinary experiences for global brands, businesses and their customers at scale. Learn more at wiprodigital.com or @WiproDigital.