Flyeralarm invests in Rukzuk
All-in-one web design, content management and hosting.
September 15, 2014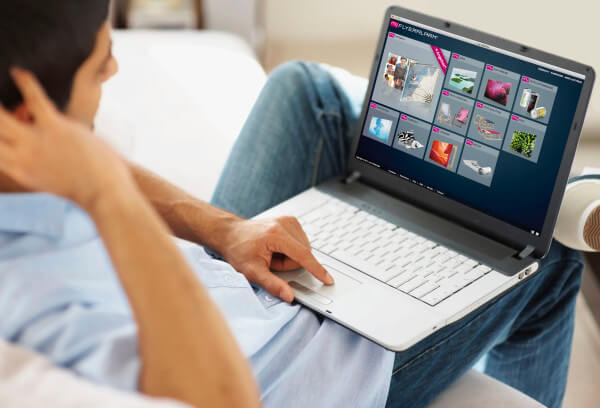 Berlin, 11 August 2014 - GP Bullhound, the technology investment bank, is pleased to have acted as financial advisor to FLYERALARM GmbH on its strategic investment in rukzuk AG.
rukzuk offers an all-in-one website design, publishing and hosting solution, which allows digital agencies and freelance designers to build highly professional websites with integrated content management – from scratch and without writing a single line of code. rukzuk's users benefit from faster and effortless creating and implementation cycles for highly demanding web projects, which will allow them to competitively market their services vis-à-vis business clients.
With the strategic investment in rukzuk, FLYERALARM is taking a step closer to offering a full suite of marketing services – a key objective outlined by the company.
FLYERALARM CEO Markus Schmedtmann commented: "The strategic investment in rukzuk is an important building block for our path to becoming an all-around marketing services provider.
Our customers do not just want prints, but also complementary marketing services. Websites are an important tool in the marketing mix and rukzuk is a young IT company with a very convincing product with a unique selling point in Germany: rukzuk masters the combination of three elements – a design tool, a content management system and hosting services. We see these new services and professional applications as additions for our customer groups. The partnership offers considerable advantages for both companies."
"FLYERALARM is one of the largest online printing businesses in Europe with significant e-commerce and sales know-how. We have reached our first goal, which was to develop an all-in-one website design solution. With the conclusion of the first chapter of our journey, comes the second step: ramping up our sales effort. We are convinced that FLYERALARM is the ideal partner for this second step and we look forward to a successful future together." comments Sebastian Roller, CEO of rukzuk.
Markus Schmedtmann continues "GP Bullhound has been extremely helpful in identifying the opportunity and masterminding the investment process. The team has shown total dedication throughout the process and their diligent analysis and structuring advice proved very valuable for the transaction."
This represents the completion of GP Bullhound's 17th transaction in 2014.
Enquiries
For enquiries contact Julian Riedlbauer, Partner, julian.riedlbauer@gpbullhound.com
GP Bullhound
GP Bullhound is an international technology investment banking group with offices in London, San Francisco, Stockholm, Berlin and Manchester. Founded in 1999, GP Bullhound provides world-class advice on mergers, acquisitions and private placements to a diverse range of corporate clients, institutional investors and high net worth individuals. Combining a true love for entrepreneurship and innovation with deep global buyer relations and sector expertise, GP Bullhound has completed transactions for tech category leaders, most recently selling Cambridge Technology Partners to Atos, Pozitron to Monitise, Pure360 to SEP, Tunigo to Spotify, and Fjord to Accenture. For more information, please visit www.gpbullhound.com
In 2013, GP Bullhound was awarded Boutique Investment Bank of the Year and Leading Advisers of the Year by the Acquisition International M&A Awards, and Manish Madhvani, a Founding Partner of GP Bullhound was named as a winner of the fourth annual M&A Advisor 40 Under 40 Award.
FLYERALARM
FLYERALARM was founded in 2002 and is the largest B2B-online printing company in Europe. The company has specialised in selling print marketing products. The product portfolio spans printing products of all kinds – from flyers to hardback books. The printing specialist handles up to 15.000 orders daily and reached a turnover of more than €280 million in 2013. The products are printed exclusively at state-of-the-art partner facilities in Germany. FLYERALARM is headquartered in Würzburg, Germany and active in the UK, Italy, France, Austria, Poland, Spain and Holland.
rukzuk
rukzuk was founded in 2012 and as part of the SEITENBAU GmbH it develops and markets the "rukzuk" web design tool. rukzuk is a professional, web-based software solution for the creation, management and publishing of web sites. SEITENBAU GmbH has been supporting the public and private sectors with the planning, conceptualisation and implementation of customer-specific software solutions for e-businesses and e-government.