GP BULLHOUND ADVISED GOAT ON ITS ACQUISITION BY WPP
Driving performance with data-driven influencer marketing.
March 22, 2023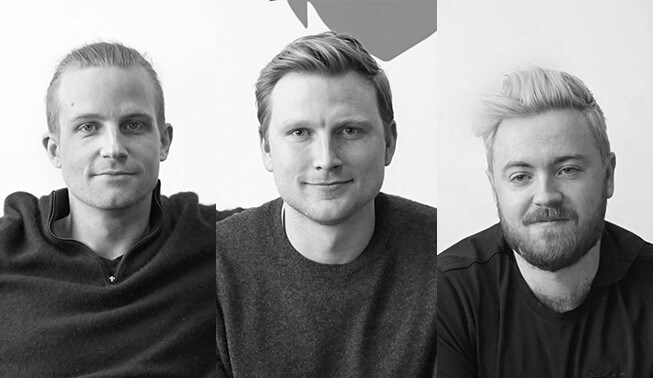 London, 22 March 2023 - GP Bullhound acted as exclusive financial advisor to Goat, the leading global data-driven influencer marketing agency, backed by private equity firm Inflexion, on its acquisition by WPP.
Founded by Arron Shepherd, Nick Cooke, and Harry Hugo in 2015, Goat specialises in data-led end-to-end influencer marketing campaigns grounded in performance and measurement. Goat drives authentic brand engagement while integrating targeted paid media to reach the right audience and achieve industry-leading results. The company's 150+ staff across three global offices have helped to grow some of the biggest brands in the world, including Dell, Beiersdorf, Meta, Tesco, Uber, EA, Natura and Augustinus Bader, delivering best-in-class social and influencer campaigns.
Since its founding, Goat has tracked the performance of over 50,000 influencer channels and over 250,000 pieces of content. In 2021, Inflexion invested in Goat through its Enterprise Fund to support its continued growth and international expansion. The transaction represents a successful first exit for Inflexion's Enterprise Fund V.
Goat will join GroupM, WPP's media investment group, and merge with its influencer marketing solution INCA, to create the industry's first truly global influencer marketing agency, with more than 300 employees in more than 30 markets around the world. Operating as part of GroupM Nexus, Goat will support GroupM's strategy to help clients drive growth through performance.
Arron Shepherd, Founder and CEO of Goat, commented: "We couldn't be happier to be joining WPP and GroupM to bring our leading global influencer marketing and digital solutions to some of the best brands in the world. We are extremely thankful to GP Bullhound for putting this deal together for us. Their network and deep expertise in the sector were instrumental in making this deal happen."
Simon Nicholls, Partner, and Alessandro Casartelli, Executive Director, at GP Bullhound, commented: "We see material upside in the influencer marketing space as brands increase proportion of spend to follow social media share of audience time and drive performance. We're delighted to have advised Goat and Inflexion on this landmark transaction and expect to see further consolidation in the segment."
This transaction is further testament to GP Bullhound's position as a leading adviser globally with extensive experience in the Digital Services sector, having recently advised Melon on its acquisition by Dept, Talon on its investment from Equistone, Team ITG on its investment from Bridgepoint, and Bliss Point Media on its acquisition by Tinuiti, among many others.
Enquiries
For enquiries, please contact:
Simon Nicholls, Partner, at simon.nicholls@gpbullhound.com
Alessandro Casartelli, Executive Director, at alessandro.casartelli@gpbullhound.com
About GP Bullhound
GP Bullhound is a leading technology advisory and investment firm, providing transaction advice and capital to the world's best entrepreneurs and founders. Founded in 1999 in London and Menlo Park, the firm today has 13 offices spanning Europe, the US and Asia. For more information, please visit www.gpbullhound.com.