GP Bullhound and Vitesse Media reveal full shortlist of Investor Allstars Awards
Investor Allstars shortlist celebrates next generation of European Tech
September 20, 2016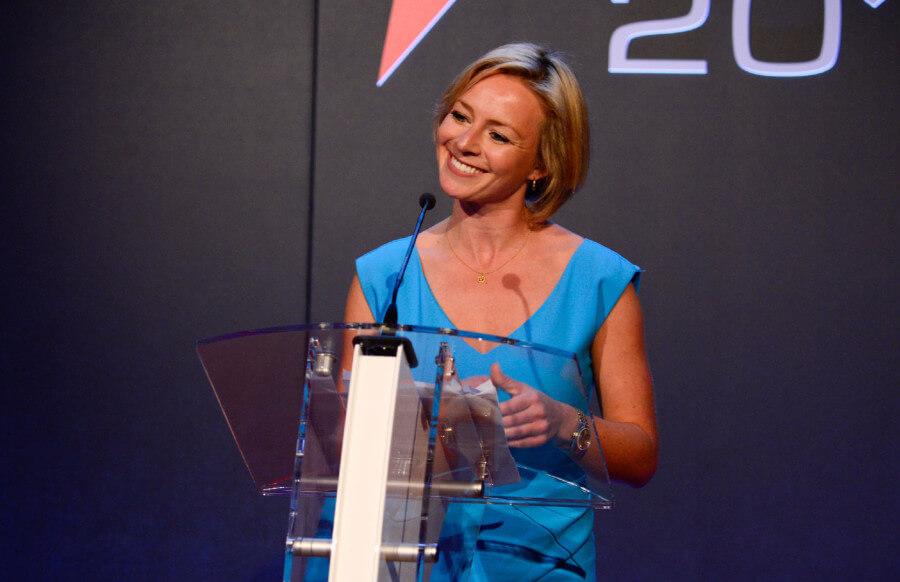 London, 20 September 2016 – The shortlist has been revealed for The Investor Allstars Awards 2016, celebrating for the 14th year running the investors and entrepreneurs that have powered the sustained growth of European Tech.
Europe's technology markets have experienced steady and resilient growth. The shortlisted funds raised an average of 679 million dollars in the last twelve months, which is an increase of 10% compared to last year's awards. The total number of investments made by those shortlisted was 437, compared to 290 the year before, and the funds presided over 50% more exits in 2016 compared to 2015.
Earlier this year, GP Bullhound, the technology investment bank, confirmed Europe's growing success in scaling companies, identifying 47 tech companies of a value of a billion dollars or more. Investor Allstars celebrates the entrepreneurs and investors that have created an environment capable of fuelling these success stories.
Following the continued success of Europe's unicorns, GP Bullhound and GrowthBusiness.co.uk have invited five of the fastest growing technology companies to compete for Europe's most exciting firm and be crowned Europe's Allstar Company. WorldRemit, Darktrace, Kreditech, Watchfinder and Picanova will present on the day of the Awards in the afternoon pitching session at Bloomberg Headquarters, London, and the winner will be announced in the evening.
The evening Awards ceremony will take place on 29 September at The InterContinental Park Lane, London, bringing together leading figures from every stage of the investment cycle along with some of Europe's most successful technology entrepreneurs.
The annual event is organised by GP Bullhound and GrowthBusiness.co.uk, a Vitesse Media publication specialising in providing information for entrepreneurs and leaders of fast-growth businesses.
Manish Madhvani, Managing Partner of GP Bullhound, commented: "Europe is a stable, maturing market that has avoided some of the excesses of the US in favour of sustainable growth this year. We are seeing a remarkable resilience in European technology markets, reflected in this year's shortlisted companies and individuals. During a year where commentators have been calling into question the global tech ecosystem, our entrants have overseen a steady stream of investment activity and significant exits returning billions of dollars to the ecosystem."
Award categories include VC Fund of the Year, Exit of the year, Growth Fund of the year, Investor of the Year, Buyout Fund of the year, Entrepreneur of the year, Corporate Development Team of the year, VCT of the year, Private Investor Network of the year, Seed Fund of the year, Service Provider of the year, Specialist debt Provider of the year and Europe's Allstar Company.
Niki Baker, CEO of Vitesse Media, added: "Investor Allstars is a hallmark event for Europe's digital sector. Each year Europe's best investors and entrepreneurs come together to celebrate the deals, firms and individuals that have defined the successes of the past 12 months."
The Investor Allstars Awards 2016 are sponsored by Orrick, Barclays, Berenberg, Bird & Bird, Calibre One, Cooley, Crowdcube, JAG Shaw Baker, OFF3R, Price Bailey, Shakespeare Martineau, Symvan Capital, Envestors and Taylor Wessing, alongside media partnerships with GrowthBusiness.co.uk and Bloomberg.
INVESTOR ALLSTARS AWARDS SHORTLIST 2016
Buyout Fund of the year
EQT Partners
HgCapital
Inflexion Private Equity
Investcorp
Livingbridge
Synova Capital
Corporate Development Team of the year
BlaBlaCar
JUST EAT
ProSiebenSat.1
Wipro
Zoopla

Entrepreneur of the year
Eric Carreel (Withings)
Joëlle Dinnage (Global Arts Agency)
José Neves (FarFetch)
Julia Boesch (Outfittery)
Lopo Champalimaud (Treatwell)
Sarah Wood & Scott Button (Unruly)
Tomas Kull (Mathem)
Exit of the year
Accel & Northzone (Avito)
Accel Partners (Supercell)
DN Capital (Purplebricks)
Eight Roads Ventures Europe (Treatwell)
Entrepreneur First & Octopus Ventures (Magic Pony)
Oxford Capital (Oxitec)
Synova (Kinapse)
Vitruvian Partners (OpenBet Technologies)
Growth Fund of the year
Ardian
BGF
EQT Ventures
Highland Europe
Kohlberg Kravis Roberts
TCV
Vitruvian Partners
Investor of the year
Benoist Grossman (Idinvest Partners)
Nenad Marovac (DN Capital)
Frederic Court (Felix Capital)
Jon Coker (MMC Ventures)
Martin Mignot (Index Ventures)
Nic Brisbourne (Forward Partners)
Philip Shapiro (Synova Capital)
Sonali De Rycker (Accel Partners)
Tom Stafford (DST)
Private Investor Network of the year
Angel Academe
Crowdcube
Envestors
London Business Angels
Mission Squared Ventures
QVentures
Seed Fund of the year
Connect Ventures
Enterprise Ventures
Entrepreneur First
Forward Partners
High-Tech Gruenderfonds
Symvan Capital
Service Provider of the year
Bird & Bird
JAG Shaw Baker
Mills & Reeve
MJ Hudson
Olswang
Orrick
Osborne Clarke
Shoosmiths
Taylor Wessing
The Up Group
Specialist Debt Provider of the year
Barclays
Clydesdale & Yorkshire Bank
Columbia Lake Partners
Idinvest Partners
Investec Corporate Lending
Silicon Valley Bank
VCT of the year
Beringea (ProVen Growth & Income VCT PLC )
Foresight Group
Mobeus Equity Partners
Octopus Ventures
YFM Equity Partners
Venture Capital Fund of the year
Accel Partners
Atomico
Dawn Capital
DN Capital
Draper Esprit
Eight Roads Ventures
Felix Capital
Idinvest Partners
Index Ventures
Octopus Ventures
Scottish Equity Partners
Europe's Allstar Company
Darktrace
Kreditech
Picanova
Watchfinder
Stratajet
To attend the Europe's Allstar Company challenge in London on 29 September afternoon, please click here
Enquiries
For any enquiry, please contact Iman Crisby, Business Development Manager at GP Bullhound iman.crisby@gpbullhound.com, Jenna Read, Event Manager at Vitesse Media jenna.read@vitessemedia.co.uk, or visit www.investorallstars.com
About GP Bullhound
As dealmakers in technology, GP Bullhound provides independent strategic advice on mergers and acquisitions and private placements to entrepreneurs, companies and investors. By combining a true passion for innovation with great access to global buyers and capital across Europe, US and Asia, GP Bullhound has completed transactions with many category leaders including Avito, Delivery Hero, Fjord, King.com, Pingdom, Pozitron and Spotify. The firm was founded in London in 1999 and today also has offices in San Francisco, Stockholm, Berlin, Manchester and Paris. For more information, please visit www.gpbullhound.com or follow on Twitter @GPBullhound.
About Growthbusiness.co.uk
GrowthBusiness is an invaluable resource for entrepreneurs and leaders of fast-growth enterprises. It offers a goldmine of practical information, insights and inspiration for established businesses which are achieving rapid expansion, helping them overcome obstacles to their growth and maximise their potential. More information on www.growthbusiness.co.uk