Loqate acquired by GB Group PLC
Offering an exciting new range of identity-based products and services.
April 27, 2015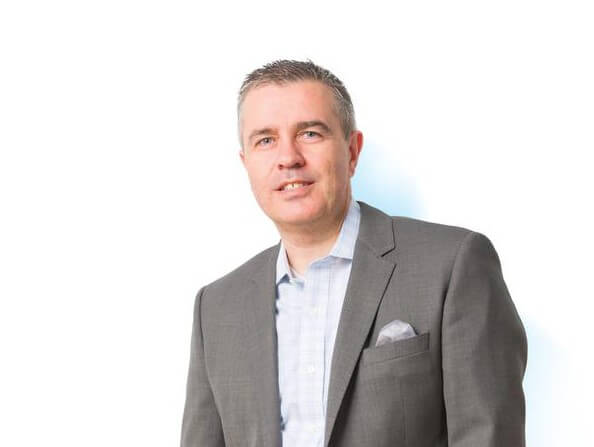 San Francisco, 27 April 2015 - GP Bullhound, the international technology investment bank, acted as the exclusive financial advisor to Loqate Inc. ("Loqate") on the sale to GB Group PLC (AIM: GBG) ("GBG").
Founded in 2009 and headquartered in San Mateo, Loqate is a leading provider of specialist location software and data enabling clients to capture, verify and geocode any address worldwide. Loqate's global location intelligence platform powers a significant proportion of the world's data quality tools through partners including Oracle, IBM, Pitney Bowes and Software AG, as well as supporting data solutions in the rapidly expanding Location-Based Service and Identity Verification sectors.
Martin Turvey, co-founder and CEO of Loqate, commented: "Our acquisition by GBG allows us to extend the positive relationship we already enjoy and to offer an exciting new range of identity-based products and services to our existing customers, as well as to new international markets. We really enjoyed working with GP Bullhound throughout this process. Its impressive global reach, execution skills and support proved invaluable in delivering this transaction for us."
Commenting on the acquisition, Richard Law, CEO of GBG, said: "As an investor in Loqate over the past four years we have seen the business grow quickly and establish first-class reseller relationships with blue-chip partners. Our expectation is that the business will continue to grow and that the customer base will provide further opportunities for the cross-sell of GBG products and services. The acquisition also gives GBG a strategic footprint in Silicon Valley from which to market and sell our growing portfolio of products and services into mainland USA and Canada."
GP Bullhound Director Alexis Scorer commented: "We are delighted to have successfully delivered this transaction for Loqate. With data solutions such as Location Intelligence becoming increasingly critical to a growing range of Enterprise and Consumer applications, we see significant growth opportunities for companies like Loqate that are able to combine unique domain expertise with market-leading technology."
Alec Dafferner, Head of GP Bullhound's San Francisco office, said: "This transaction demonstrates the continued momentum of our US franchise, highlighting our global buyer relationships and cross-border advisory capabilities."
This represents the completion of GP Bullhound's fifth transaction in 2015 and further demonstrates the firm's commitment to working with category-leading businesses in the Enterprise software and Data Analytics sectors.
Inquiries
For inquiries please contact Alexis Scorer, Director at alexis.scorer@gpbullhound.com and Alec Dafferner, Partner at alec.dafferner@gpbullhound.com
GP Bullhound
As dealmakers in technology, GP Bullhound provides independent strategic advice on mergers and acquisitions and private placements to entrepreneurs, companies and investors. By combining a true passion for innovation with great access to global buyers and capital across Europe, US and Asia, GP Bullhound has completed transactions with many category leaders including Avito, Delivery Hero, Fjord, King.com, Pingdom, Pozitron and Spotify. The firm was founded in London in 1999 and today also has offices in San Francisco, Stockholm, Berlin and Manchester.
Loqate
Loqate is a leading developer of Global Location Intelligence solutions. This enables clients to make better use of their location data in areas such as data quality, direct marketing, fraud detection, insurance risk assessment, transaction monitoring, logistics & supply chain, online payment processing, as well as GIS, mapping and location-based services. The company was founded in 2009 by CEO Martin Turvey and CTO Paul Flew and is headquartered in San Mateo, CA.
GBG
The most profitable and successful organisations recognise the value of understanding the individual identity of their customers and employees. GB Group combines this concept of identity with technology to create an environment of trust, so that organisations can employ people and connect, communicate and transact with consumers, safely and responsibly.