GP BULLHOUND ANNOUNCES WINNERS OF 2022 NORTHERN TECH AWARDS
Northern Tech Awards 2022 winners announced.
June 17, 2022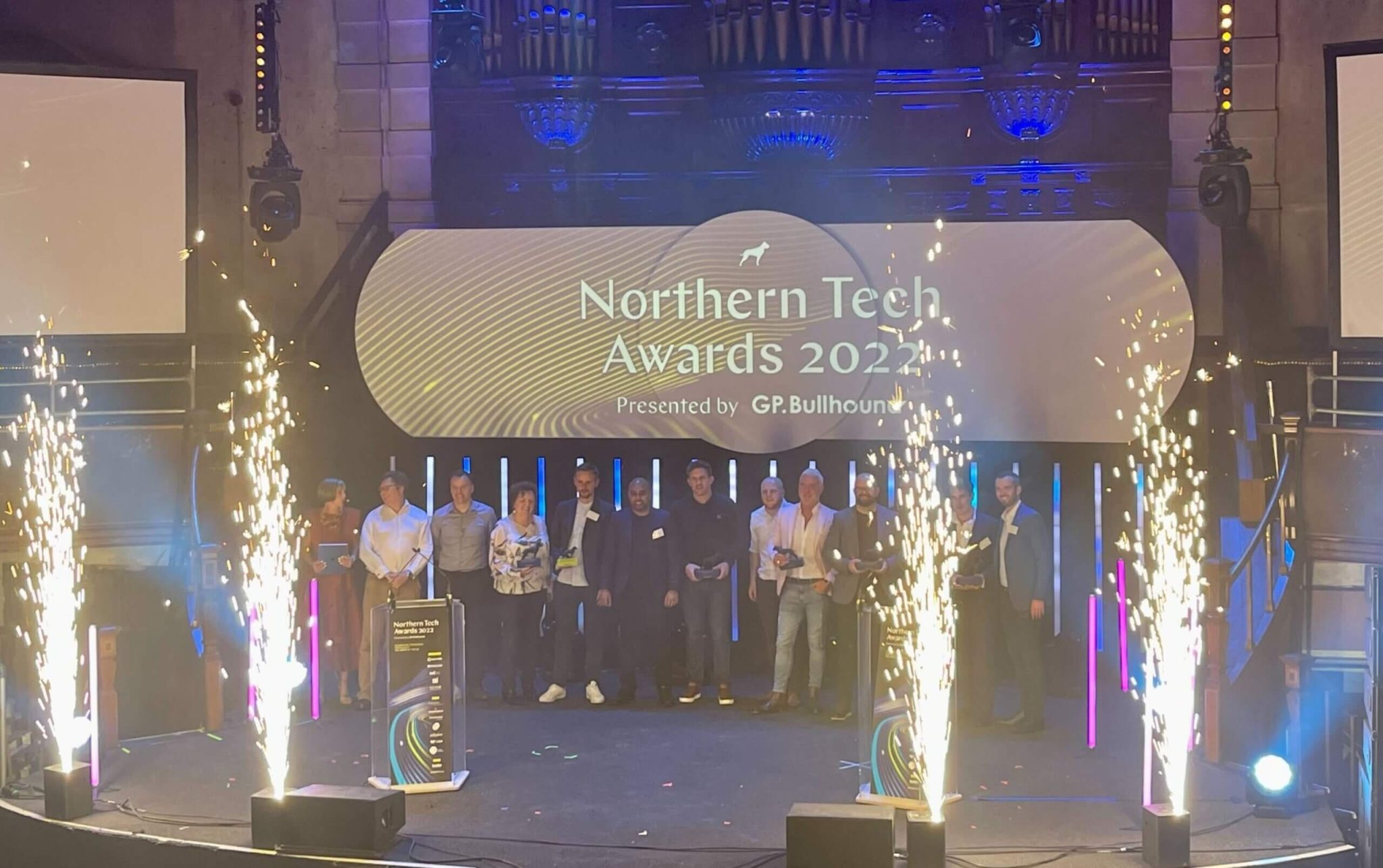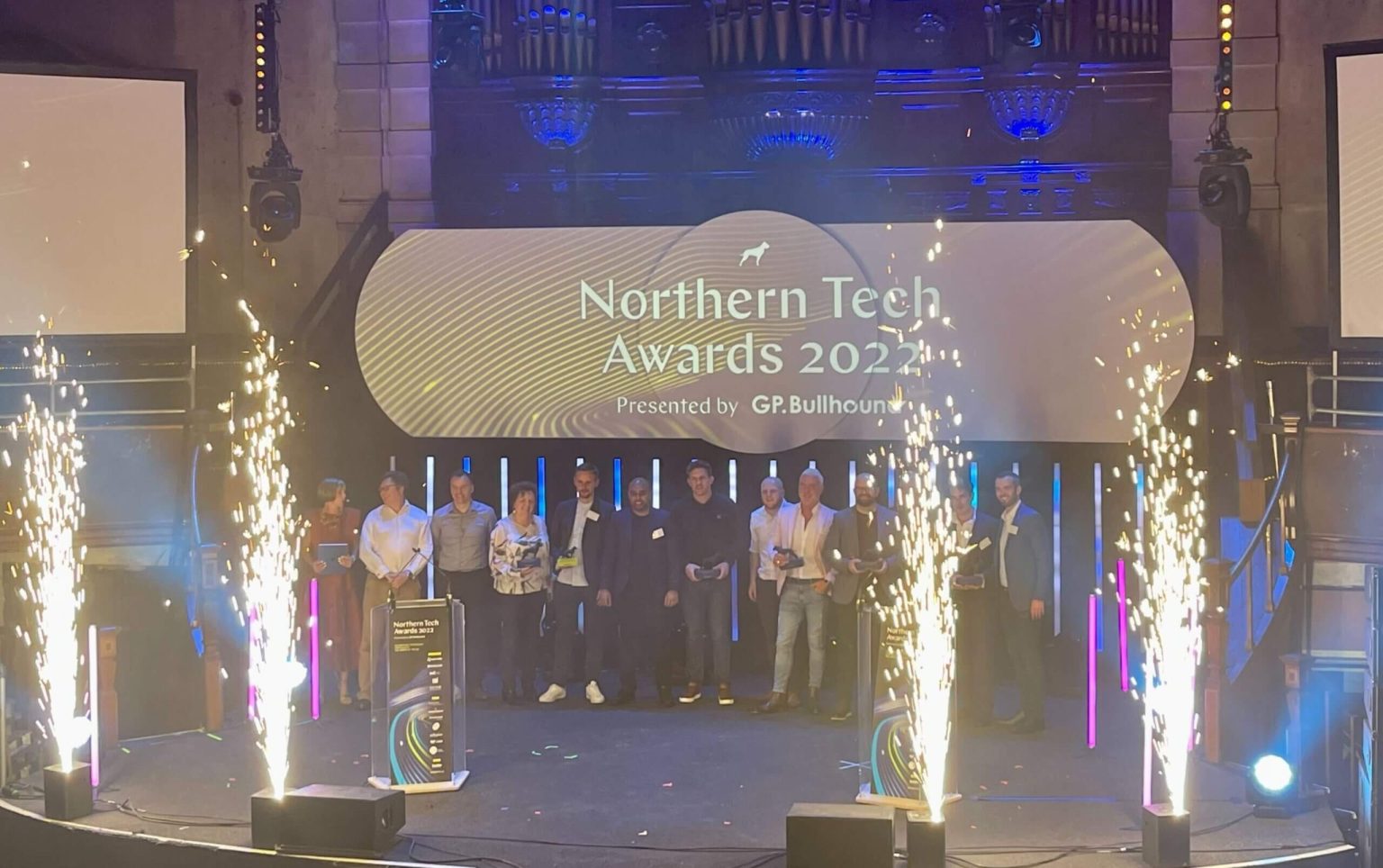 Manchester, 17 June 2022 - GP Bullhound has announced the winners of the 2022 Northern Tech Awards, held last night at Manchester's Albert Hall.
Hosted by international tech journalist Edie Lush, the ninth edition of the Northern Tech Awards ceremony gathered 250 CEOs, entrepreneurs and business leaders in the digital economy to celebrate and showcase the leading tech businesses in the North of England and Scotland.
The Top 100 Northern Tech Awards league table revealed the ranking of the fastest-growing and most successful tech companies in the region, and the Northern Stars awards showcased earlier-stage companies considered to have the most potential to be the tech successes in the coming years.
The full list of the 2022 Northern Tech Awards winners:
Fastest Growing Company of the Year: Modern Milkman
Fastest Growing Larger Company of the Year: Contis
Judges' Innovation Award: Iamproperty
Judges' Award for International Success: X-Lab
Judges' Leadership Award: Hippo Digital
Tech4Good Award: Techbuyer
Judges' Entrepreneur Award: Justin Whitston, FOD Mobility Group
Judges' Young Entrepreneur Award: xDesign
Overall Judges' Award: Modern Milkman

Northern Star Innovation Award: RDVault
Northern Star Award for potential International Success: Dubit
Northern Star Leadership Award: Snappy Shopper
Northern Star Overall Judges' Award: Rezzil
Read more about the awards and view the Top 100 league table ranking here.
Javed Huq, Executive Director of GP Bullhound, said: "It was an honour to recognise the very best talent across the Northern tech ecosystem at tonight's awards. Our data shows that this has been a record year for the growth of the Northern technology ecosystem, exceeding pre-pandemic levels, and it's clear from the talent on display at tonight's awards that the North remains a centre for developing ambitious and innovative companies. We are proud to be championing the UK's tech superstars of the future, and look forward to seeing our award winners grow and succeed over the coming years."
The winners were unveiled following deliberation by a panel of judges – who included Co-Founder of Blue Prism David Moss, Former CEO, Skybetting & Gaming Richard Flint and serial entrepreneur and digital leader Nancy Cruickshank. Sponsors supporting the evening included Apprentify, Barclays, ECI, OBI Property, Squire Patton Boggs, Aquiline Partners, Berenberg, Bruntwood SciTech, Frazer John Recruitment, Inflexion, London Stock Exchange and YFM Equity Partners.
The awards come on the back of recent insights from GP Bullhound unveiling 2021 as a record year for the Northern technology ecosystem – with average growth rates of best-performing tech businesses across the North reaching an all-time high.
Analysis from GP Bullhound revealed that the Top 100 fastest-growing tech companies in the North recorded higher average growth rates than the previous two years (47% vs 42% and 39% respectively) and were higher than pre-pandemic levels.
The top-ranking companies this year have performed better than ever before – with the Top 25 growing on average by almost 110% year-on-year between 2019 and 2021.
The Northern Tech Awards are proud to support The Prince's Trust in its mission to support 11- to 30-year-olds across the UK to start careers and get their lives on track. For more information or to make a donation, please visit https://www.princes-trust.org.uk/.
Enquiries
Further information can be found at www.northerntechawards.com
For any enquiries or sponsorship requests, please contact northerntechawards@gpbullhound.com
About GP Bullhound
GP Bullhound is a leading technology advisory and investment firm, providing transaction advice and capital to the world's best entrepreneurs and founders. Founded in 1999 in London and Menlo Park, the firm today has 12 offices spanning Europe, the US and Asia. For more information, please visit www.gpbullhound.com.