GP Bullhound Global Digital Media Market Perspectives
Q2 2021 insights into Digital Media.
July 09, 2021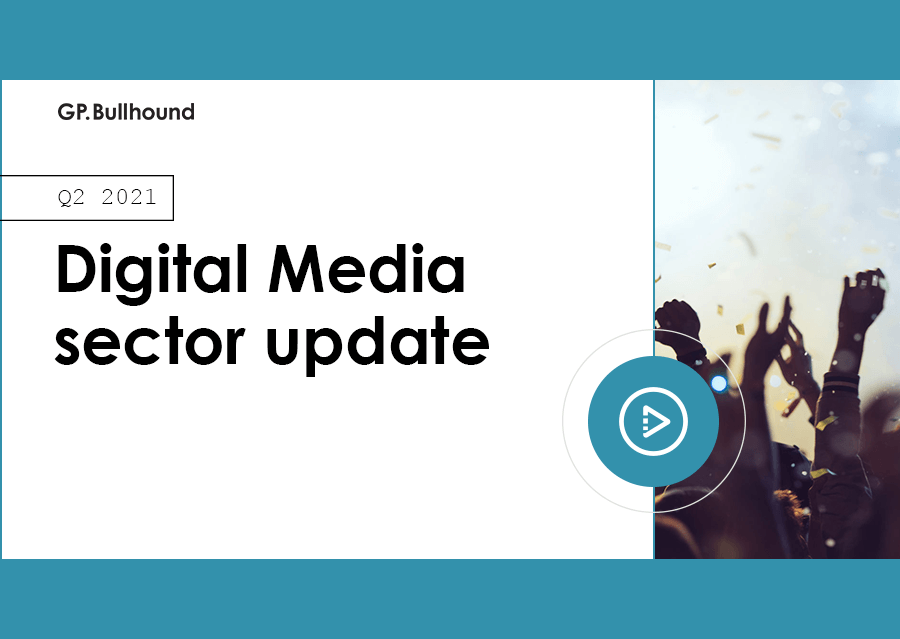 20 July 2021 - GP Bullhound today publishes qualitative insights into broader Digital Media trends and public and private valuations across the transaction spectrum, and interviews with today's leaders transforming the sector.
Alec Dafferner, Partner at GP Bullhound, commented: "The digital media sector continued to evolve in Q2. We saw a number of high-profile marquee entertainment companies take on new ownership to help adapt and position themselves in a constantly changing digital media landscape. Sports content is seeing increased demand, partly driven by the proliferation of sports betting in the US. Activity in the digital music sector remains high with technology blurring the lines within the music value chain."
Enquiries
For enquiries, please contact Alec Dafferner, Partner, at alec.dafferner@gpbullhound.com
About GP Bullhound
GP Bullhound is a leading technology advisory and investment firm, providing transaction advice and capital to the world's best entrepreneurs and founders. Founded in 1999 in London and Menlo Park, the firm today has 10 offices spanning Europe, the US and Asia. For more information, please visit www.gpbullhound.com.