GP BULLHOUND AWARDED WITH ECOVADIS GOLD MEDAL RECOGNITION FOR CSR COMMITMENT
Building a more sustainable future.
February 21, 2022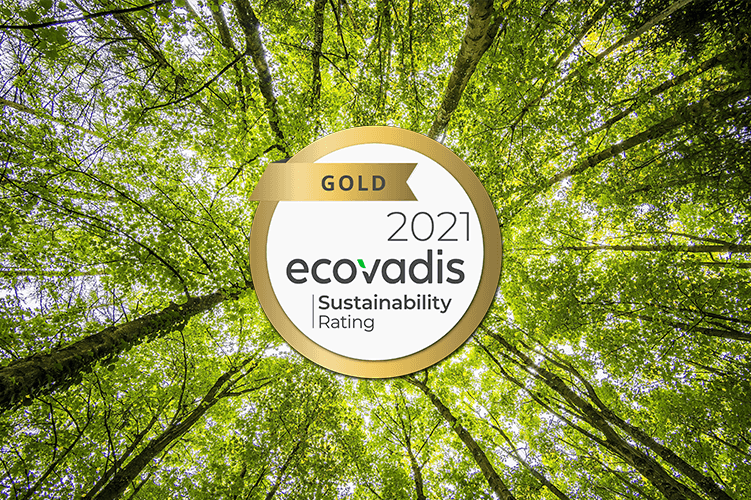 21 February 2022 - We are proud to announce that GP Bullhound has been awarded Gold Medal status by EcoVadis, the world's largest and most trusted provider of business sustainability ratings. This places GP Bullhound in the top 7% of all evaluated financial services companies globally and is a testament to our deep commitment, demonstrated contributions and ongoing activities within corporate social responsibility (CSR).
Having rolled out formalised policies and reporting within the areas of environment, labor and human rights, business ethics and sustainable procurement, GP Bullhound's CSR Committee continues to work actively towards mitigating our environmental impact and reaching carbon-neutrality for internal operations, by prioritising and implementing sustainability into GP Bullhound's core operating business principles and strategy.
With our team of over 150 professionals representing 40 nationalities and more than 35 languages across our 12 global locations, we champion a culture of diversity, respect, education and equal opportunities, to ensure a safe, healthy and compliant work environment for all employees, while also giving back to our local communities through volunteer programs and contributions to charitable non-profit organisations.
As part of our offsetting efforts, we are grateful to be supporting a range of global projects, focused on helping women and children in rural areas, and implementing renewable energy sources to generate job opportunities and financial security.
While there still is a lot of work to be done, we have taken the first steps on our journey to build a better and more sustainable future and are proud to have received this Gold Medal recognition. To join us in these initiatives or to learn more, please visit www.gpbullhound.com/responsibility/.
Enquiries
For enquiries, please contact:
Joyce Byrne, Climate Officer, at joyce.byrne@gpbullhound.com
About GP Bullhound
GP Bullhound is a leading technology advisory and investment firm, providing transaction advice and capital to the world's best entrepreneurs and founders. Founded in 1999 in London and Menlo Park, the firm today has 10 offices spanning Europe, the US and Asia. For more information, please visit www.gpbullhound.com.