GP BULLHOUND STRENGTHENS US PRESENCE WITH SENIOR SAN FRANCISCO HIRES
GP Bullhound welcomes US Partner and Director.
September 20, 2022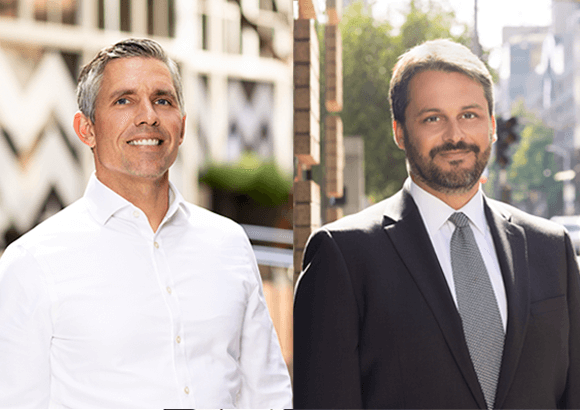 San Francisco, 20 September 2022 - We are delighted to welcome two new colleagues to GP Bullhound's US team: Kelemen Papp, who joins us as Partner, and Allen Kogan, who joins us as Director. Based in our San Francisco office, they will primarily cover the Games, Mobile, Internet and Digital Media sectors. Both of them join the firm from Alantra, where they led coverage of these sectors in the US.
Kelemen Papp has more than 20 years of Tech Investment Banking and Finance experience. Prior to joining GP Bullhound, he was part of the founding team of Alantra's Tech practice and led coverage of Internet, Digital Media and Gaming. Prior to Alantra, Kelemen was an Executive Director at Mooreland Partners, where he helped start the Digital Media practice and served as a senior member of the Communications Software team. Kelemen got his start in Investment Banking as an Associate at Rutberg & Co, a boutique investment bank focused on Wireless and Mobile technologies. Prior to Investment Banking, he held various Product Management roles within the Fintech sector. Kelemen received a BA from the College of William and Mary, and an MBA from the Haas School of Business at UC Berkley.
Allen Kogan has more than 17 years of experience focused on capital raises, sell-side and buy-side M&A, divestitures, and strategic advisory. His expertise in the Technology sector includes clients within the Internet, Digital Media, Fintech, Video, and Mobile industries. Prior to GP Bullhound, Allen was a Director in the Technology group at Alantra, and he was also part of the founding teams at Inertia Advisors and Mooreland Partners in San Francisco. He started his Technology Investment Banking career at Silicon Valley Bank (SVB) Alliant. Allen received a B.S. in Business Administration from the Haas School of Business at UC Berkeley.
Open positions
With over 180 staff members of more than 40 nationalities, spread across our 12 offices, our global team is growing at a fast pace. We are actively recruiting for several positions across our Investment Banking, Asset Management and Platform teams. To search for roles or learn more about what makes life at GP Bullhound unique, visit our Careers Page.
Enquiries
For enquiries, please contact:
Kelemen Papp, Partner, at kelemen.papp@gpbullhound.com
Allen Kogan, Director, at allen.kogan@gpbullhound.com
GP Bullhound Careers team, at careers@gpbullhound.com
About GP Bullhound
GP Bullhound is a leading technology advisory and investment firm, providing transaction advice and capital to the world's best entrepreneurs and founders. Founded in 1999 in London and Menlo Park, the firm today has 12 offices spanning Europe, the US and Asia. For more information, please visit www.gpbullhound.com.