Highlights from our latest deals, investments, insights, events and news in Q1 2021
GP Bullhound News
April 07, 2021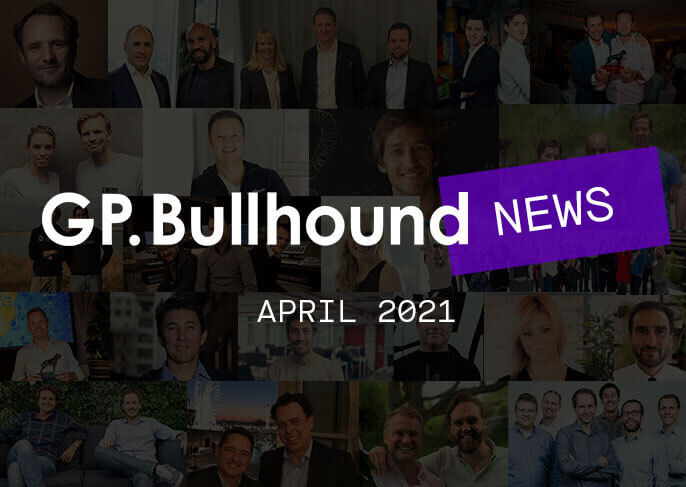 7 April 2021 - As the tech market emerges stronger than ever from the pandemic, 2021 started with a roar here at GP Bullhound. Our dealmakers have closed more than 15 transactions and investments in the last three months alone. In addition, our fifth fund has raised a record amount and is now closing in on its hard cap of €300m. We are also very proud of the new team members that have joined since January across all our offices. Read on for our latest deals, investments, insights, events and news.
Investment Banking
Our global team of dealmakers was kept busy this quarter, closing multiple transactions for technology category leaders in the Software, Fintech, Digital Services, Digital Media and Marketplaces sectors. Read more on our recent transactions here.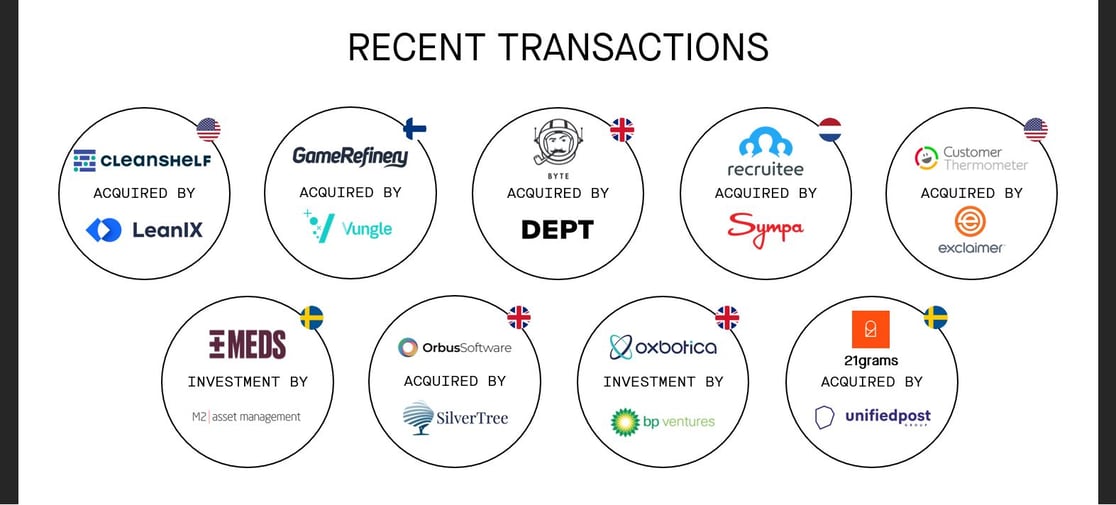 Investment Management
GP Bullhound's Investment Management team invests globally and in all stages of maturity, backing exceptional growth businesses to create technology leaders in the Software, Fintech, Marketplaces and Digital Media sectors. Read more on our recent investments here.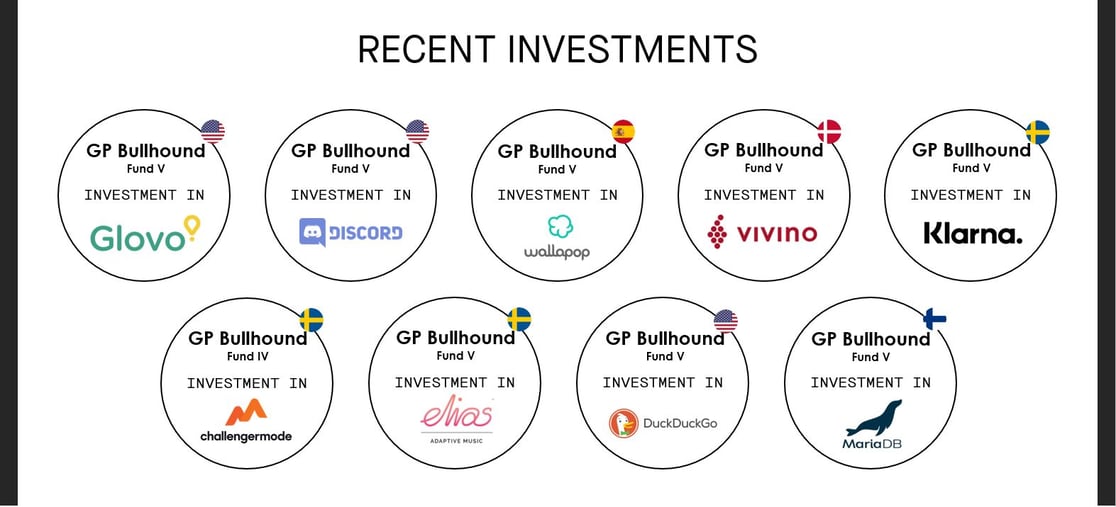 Insights
In our most recent research reports we chart the growth and progress of impact investing and sustainable tech; we lay out our 10 top predictions for the technology sector in 2021; we analyse quarterly market trends in our key sectors, and we deep-dive into the rise of social-gaming. Access our latest insights reports here.

Events
We look forward to resuming our live events and meeting you all in person very soon. In the meanwhile our virtual events continue to gather thousands of you brilliant people from all corners of the world, to share knowledge, insights and discuss the latest trends in tech. View our next events and watch the recordings of previous webinars here.

Team
We are expanding fast and always on the lookout for talented individuals to join our global team of Bullhounders. Visit our career page to view our current job openings.

In the press
Don't miss Per Roman, Managing Partner, in Quartz on Fintech trends; Manish Madhvani, Managing partner, on Sky News; Hugh Campbell, Managing Partner, in Business Leaders on GP Bullhound's mission; Guillaume Bonneton, Partner, in FrenchWeb on supporting tech founders in finding the right capital; Carl Wessberg, Partner, in Dagens Industri on the rise of sustainable tech, and Simon Nicholls, Partner, in Business Insider on acquisition trends in the advertising sector.

About GP Bullhound
GP Bullhound is a leading technology advisory and investment firm, providing transaction advice and capital to the world's best entrepreneurs and founders. Founded in 1999 in London and Menlo Park, the firm today has 10 offices spanning Europe, the US and Asia. For more information, please visit www.gpbullhound.com